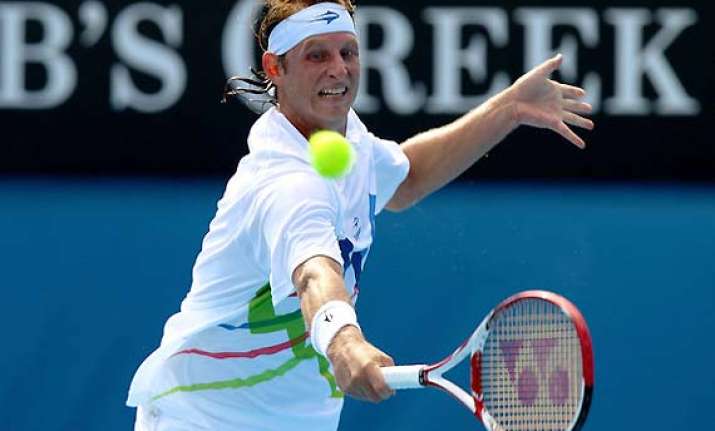 Sao Paulo, Feb 14: Argentina's David Nalbandian beat Chilean qualifier Jorge Aguilar 7-5, 5-7, 6-3 in a difficult first-round match at the Brazil Open on Wednesday.
Nalbandian smashed 11 aces and broke serve four times to beat Aguilar in 2 hours, 12 minutes at the indoor clay-court tournament.
Argentina's Horacio Zeballos, who won his first ATP title by beating Rafael Nadal last week in Chile, retired because of nausea and fatigue while trailing Paul Capdeville of Chile 7-6 (5), 0-6, 0-3.
Ruben Ramirez Hidalgo retired with a right ankle injury after losing the first set 7-6 (6) to Joao Souza. The Brazilian will face Nadal in the second round on Thursday.
Nadal had a bye in the first round but opened the doubles tournament with a victory alongside Nalbandian on Tuesday.