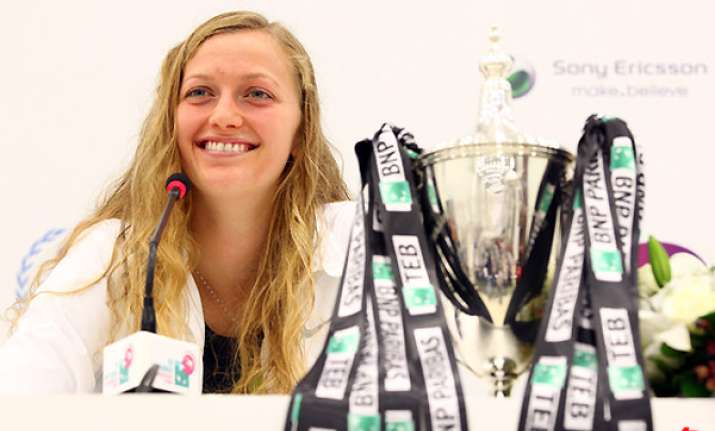 Prague, Dec 22: Wimbledon champion Petra Kvitova has been chosen Czech athlete of the year in a poll of sports journalists.

The 21-year-old Kvitova has already been honored as the WTA's player of the year for 2011 after winning six singles titles, including the season-ending tour championships, and rose from No. 34 to No. 2 in the rankings.

Jaroslav Kulhavy, who won the cross-country race at the Mountain Bike World Championships at Champery, Switzerland, in September was second while world speedskating champion Martina Sablikova was third.

The Czech Fed Cup team that won the competition this year for the first time and also includes Kvitova was named team of the year.