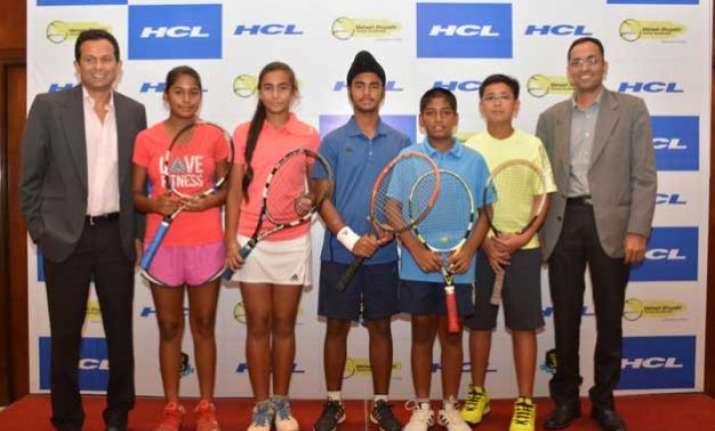 New Delhi: IT Major HCL has joined hands with Mahesh Bhupathi Tennis Academies (MBTA) to promote tennis among school children and identify and nurture new talent.
In the a press brief today, HCL and MBTA announced that they are partnering to organize "Inter School Tennis Challenge" - a large-scale school-level tennis tournament to be held from July 27 -August 2, 2015 in the National Capital Region.
The tournament aims to reach all schools in Delhi and the National Capital Region to inspire aspiring tennis players to focus on developing their game. The tournament is divided into two categories -Team Championship (for U/15 boys and girls) and Individual Championship (for U/17 boys and girls).Each school will send a maximum of 5 participants per team.
The tournament will be held at DLTA Tennis Courts, Safdarjung Enclave, New Delhi. Based on the experience of this maiden initiative, HCL and MBTAplan to take this event to other cities across India.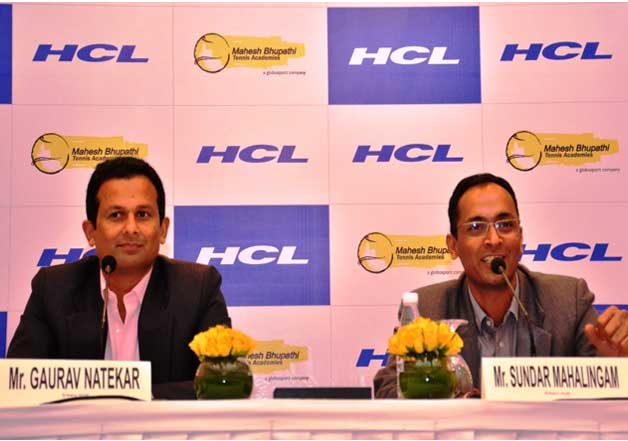 Mahesh Bhupathi, 12-time Grand Slam Champion and Managing Director at MBTA said, "There is a tremendous scope for developing sports in India, and tennis of course, has always been close to my heart. With MBTA and HCL joining hands, we hope to identify and help nurture young talent who genuinely love the sport."
Speaking on the occasion, Arjuna Awardee Gaurav Natekar, CEO, MBTA said, "We want to create a solid home ground for young tennis aspirants. India has always had the talent in tennis but it has not been harnessed effectively with the key issue being funding for the players. With the AITA and Sports Ministry already doing a fair bit for tennis, we hope that this initiative by HCL and MBTA will further strengthen the quality of junior players that are churned out for India.  "
Also present at the occasion, SundarMahalingam, Chief Strategy Officer, HCL Corporation said "Sports open multiple doors and encourage countless dreams for the youth.This resonates very closely with our core philosophy and brand intent of 'touching lives'. With the rising popularity of tennis among the youth, we are pleased to be associated with the Mahesh Bhupathi Tennis Academies and help promotethe sport among talented youngsters, some of who could go on to become India's leading sports personalities in the future".