Follow us on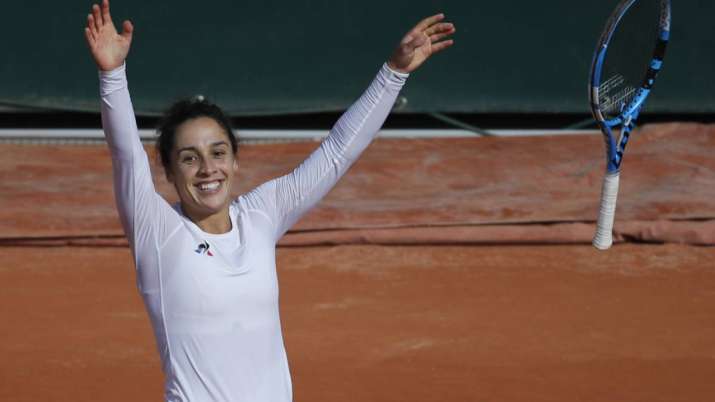 It's quickly becoming a day of upsets at the French Open, with Italian qualifier Martina Trevisan beating the fifth-seeded Kiki Bertens 6-4, 6-4.
Playing in her first French Open and only her second Grand Slam tournament, Trevisan's reward for ousting her Dutch opponent is a quarterfinal against Polish teenager Iga Swiatek, who downed the top-seeded Simona Halep just moments earlier.
Bertens could only watch helplessly as Trevisan sealed the victory with a backhand lob from the baseline that soared over her opponent's head. The Italian dropped her racket with delight as the ball landed in.
"I'm living in a dream," Trevisan said. "On my God, I can't believe it."
Ranked 159th, Trevisan fell in the first round on her Grand Slam debut, at the Australian Open this year.
Earlier in the evening, Polish teenager Iga Swiatek ousted the 2018 champion and top-seeded Simona Halep from the French Open, winning 6-1, 6-2 to reach her first Grand Slam quarterfinal.
Swiatek, the only teenager who reached the fourth round, avenged a crushing defeat by Halep at the same stage last year. The Romanian won that match 6-1, 6-0, in just 45 minutes.