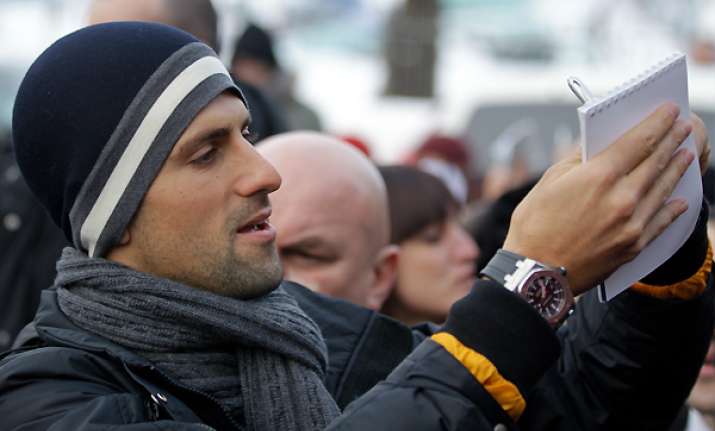 Belgrade, Serbia, Feb 16: Novak Djokovic says he felt even more indebted to his compatriots after receiving Serbia's top state honor from President Boris Tadic in a ceremony at the national assembly building on Wednesday.

President Tadic said the five-time Grand Slam singles winner deserved the Karadjordjeva Star Medal for "special merits in representing Serbia."

Djokovic said in his speech that "my people have indebted me even further with this."

He added, "I may have dreamed of raising the trophy at Wimbledon, but I could never have thought that my country would reward me with such great honor."

The top-ranked Djokovic has won Wimbledon, the U.S. Open and successfully defended the Australian Open title in the last eight months.