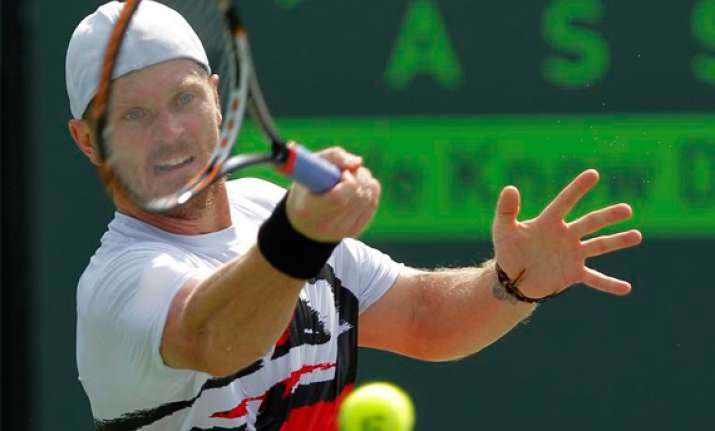 St. Petersburg, Russia, Oct 26: American tennis player Alex Bogomolov Jr. said Tuesday he wants to play for Russia, describing it as a dream to play for the country where he was born.

The 28-year-old Bogomolov Jr. was born in Moscow but moved to Mexico with his family when he was 9 and then to the United States in 1992.

He has represented the U.S. since turning professional in 2002 but has never played in the Davis Cup. At No. 36, he is the fourth highest ranked American player.

His father, Alex Bogomolov, is a renowned tennis coach in the former Soviet Union, who coached Yevgeny Kafelnikov and Andrei Medvedev among others.

"It was my dream (to play for Russia) and I want to finish my career playing for Russia," Bogomolov Jr. said Tuesday after winning his first-round match at the St. Petersburg Open.

Russia plays Austria in the first round of next year's Davis Cup on Feb. 10-12.

Davis Cup rules state that if a player is eligible to represent more than one country, the national association that wants to select him must apply to the International Tennis Federation six months before the match and await a ruling from the Davis Cup Committee.

The ITF said it received Russia's application on Bogomolov's behalf on Tuesday and will consider it at the next Davis Cup Committee meeting in December.