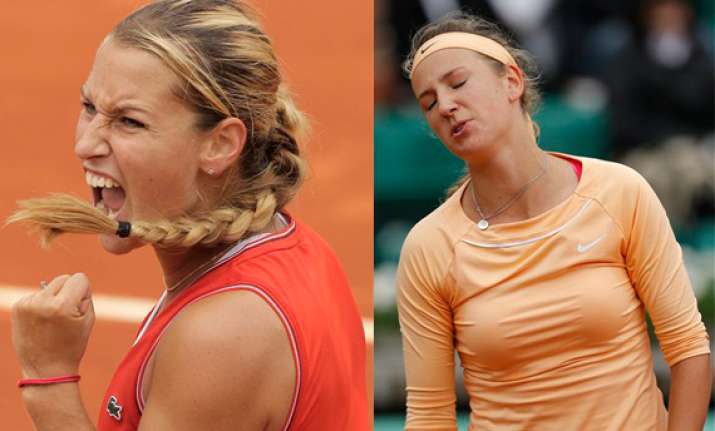 Paris, Jun 3:
Top-seeded Victoria Azarenka was knocked out in the fourth round of the French Open on Sunday, losing 6-2, 7-6 (4) to 15th-seeded Dominika Cibulkova of Slovakia.
Azarenka, the Austrailian Open champion, fell behind early and struggled with her control throughout. She vented her frustration in the second set, slamming her racket to the ground, then smashing it again during a changeover. The chair umpire gave Azarenka a warning for racket abuse.
Cibulkova, who reached the semifinals at Roland Garros in 2009, had pushed Azarenka to a third set in their five previous matches but hadn't beaten her since 2008 at Amelia Island—the last time they met on clay.