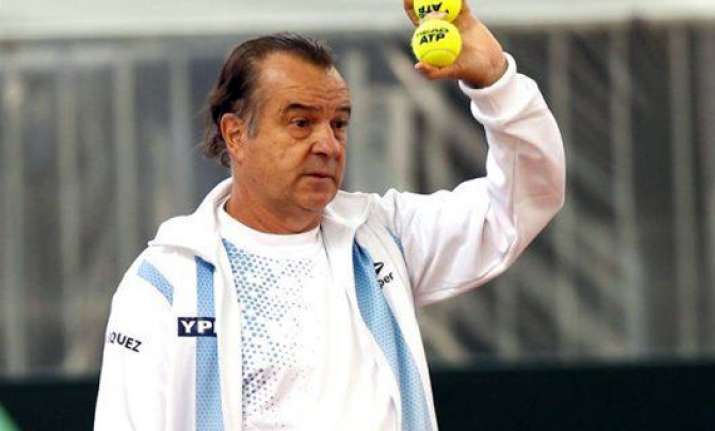 Buenos Aires, Dec 15: Argentina's Davis Cup captain Modesto Vazquez said Wednesday that he is to leave after three years in the role.

Vazquez admitted that during his time in charge he had a tense relationship with David Nalbandian, one of the country's top players.

"I had differences with David ... and I still have them, but we learnt to get along," Vazquez said in an interview with TyC Sports channel. "I didn't give him the place that he wanted ... it was no use to me that the whole team danced to the rhythm of one player. I don't see him as a positive leader inside the team."

Vazquez said the Argentine tennis association decided not to renew his contract following the loss to Spain in the Davis Cup final earlier this month.

"It's something we've been talking about. They have every right (to make the change)," he said. "There needs to be a lot of reflection. In these three years, we overcame a lot of difficult times, of criticism, and we left Argentina in a good moment and with a good timetable for next year."

Former player Martin Jaite has been tipped to succeed Vazquez.

Argentina, which has never won the Davis Cup but was a finalist in 1981, 2006, 2008 and 2011, starts next year's campaign in Germany from Feb. 10-12.