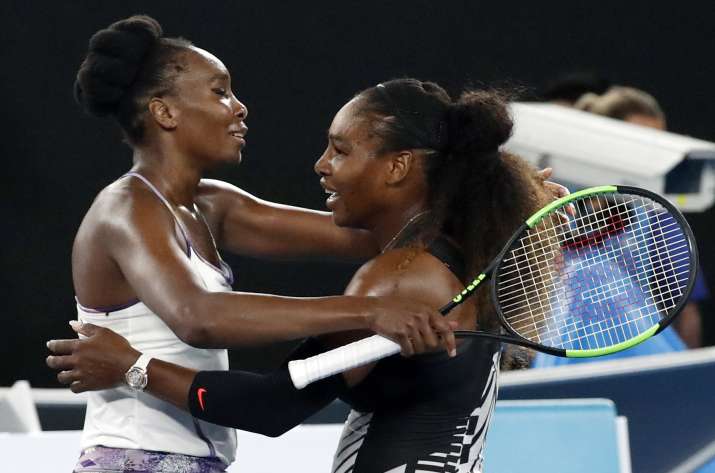 The final day of the Australian open proved to be the Williams sisters' day after the Queen of the tennis court Serena Williams defeated her sister Venus Williams today, becoming the first woman player to capture 23 Grand Slam singles titles.
Serena prevailed 6-4, 6-4 over Venus to clinch her seventh Australian Open singles crown.
Coming into the final, Serena was tied with German icon Steffi Graf for most number (22) of Grand Slam singles titles.
Here's how people reacted emotionally on the Serena's win:
Black women make life better! https://t.co/ujdw21M0WR

— ♈️☀️Norman Lear's "Guest"🌙♌️ (@FeministaJones) January 28, 2017
23 Grand Slams, beats her sister, and they still have the best relationship. Actual woman crush #AusOpen2017 #WilliamsSisters #WilliamsFinal

— Branavie Ranjith (@branavieranjith) January 28, 2017
I'm crying. Can't lie. These two ♥️. I don't want them to ever go.

— "Not dead, just stunned" (@longhornlady01) January 28, 2017
That hug between the Williams sisters, just beautiful #AusOpen pic.twitter.com/JVNOKkoC8k

— iks (@__ikreezy) January 28, 2017
Serena made history. But Venus won everyone's heart ❤ Love the Williams sisters! #AusOpen

— georgia (@voiddanvers) January 28, 2017
Also that hug at the end... almost cried. With that my friends, I'm going back to bed 🙈🙋🏽.

— Vicky Duval (@vicky_duval95) January 28, 2017
The way they were.....#SHEROES.
Sister Act. 💕 pic.twitter.com/V6RWo03o09

— judy murray (@JudyMurray) January 28, 2017