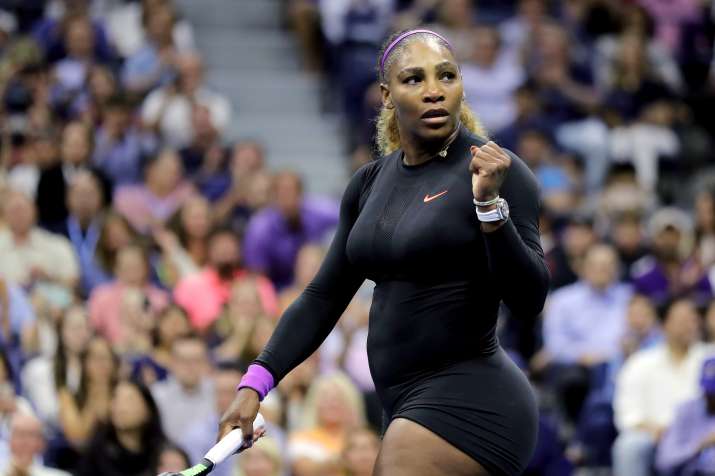 The numbers associated with Serena Williams' U.S. Open quarterfinal victory over Wang Qiang were so stark, they bear reading more than once.
Winners: 25-0. Points: 50-15. Minutes: 44. Score: 6-1, 6-0.
This is the portion of the tournament that is supposed to be where winning a Grand Slam title gets difficult, where the remaining players are among the very best opposition around. And yet there was Williams in Arthur Ashe Stadium on Tuesday night, making one of the last eight women in the draw, someone ranked No. 18 in a world of billions, look and feel completely overwhelmed.
"Didn't give her too many chances," Williams said.
A reporter wanted to know what surprised Wang the most about being across the net from Williams for the first time.
"Power," came the answer.
The way she hit groundstrokes from the baseline? The way she served?
"Everything," Wang said with a smile.
Looking as dominant as can be as she moved closer to a 24th Grand Slam singles trophy and seventh U.S. Open championship, Williams was not troubled one bit by the right ankle she rolled in her previous match.
"Physically, I'm feeling great," Williams said, "and more than anything, I'm having fun every time I come out here."