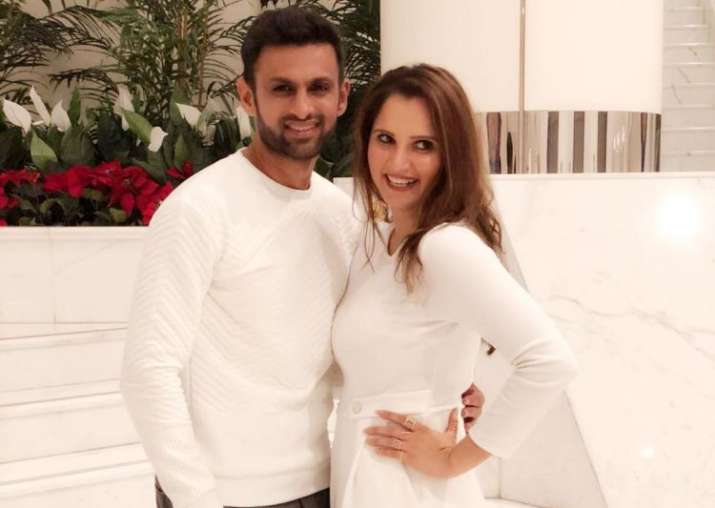 Putting an end to all the speculations, India's tennis superstar Sania Mirza on Monday took to Twitter to confirm the news of her pregnancy through her official account. Saina shared a picture of her family wardrobe with a special place for her 'baby' Mirza-Malik. The same post has also been retweeted by her cricketer husband Shoaib Malik with the hashtag #MirzaMalik.
Recently speaking at the Goa Fest 2018, Sania expressed her wish that she want her child's surname to be 'Mirza Malik'. She also added that her husband Shoaib wants a daughter.
#BabyMirzaMalik 👶🏽❤️ pic.twitter.com/RTYpqok1Vl

— Sania Mirza (@MirzaSania) April 23, 2018
The couple celebrated their eighth marriage anniversary a few days back on April 12. The 31-year-old Indian tennis superstar is out of action due to a jumper knee issue since October 2017. Sania's father and coach Imran confirmed to PTI that the six-time Grand Slam champion is indeed expecting a child.
"Yes, it's true," Imran told PTI adding that the baby is due in October.
At the start of the year, Sania had said that she was hoping to make a comeback to competitive tennis at the French Open.
Sania at the recent 'Goa Fest 2018' had said that their child would keep surnames of both of them.
"Today I will tell you a secret. My husband and I have spoken about it and we have decided that whenever we have a child, the child will have Mirza-Malik as a surname and not just Malik. So that's where we stand as a family including my husband. He actually wants a daughter," Sania had said.
Global superstar Serena Williams had won the 2017 Australian Open when she was few weeks pregnant with her daughter Alexis Olympia and returned to the WTA Tour last month. Former world number one and Belgian star Kim Clijsters had come out of retirement in 2008, one year after giving birth to her daughter.
Sania got married to Pakistan cricketer Shoaib Malik in 2010 in a traditional Hyderabadi wedding ceremony.