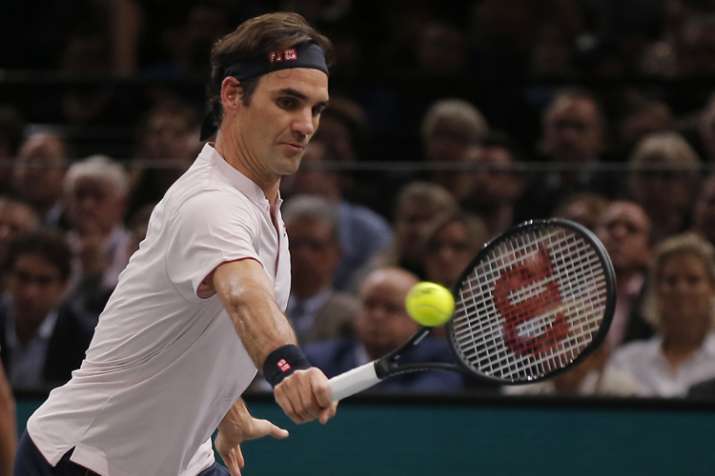 Roger Federer's bid for a 100th career title remains on as he beat Fabio Fognini 6-4, 6-3 on Thursday to reach the Paris Masters quarterfinals.
If he wins that, against Kei Nishikori, he could face Novak Djokovic in the semifinals — but Federer is thinking more about winning the season-ending ATP Finals, which start Nov. 11.
"My objective is London. If I can do well here in Paris and beat (Djokovic), all the better," Federer said. "But I'm not there yet. We'll see."
Federer, 37 and returning to the tournament for the first time since 2015, was hardly tested as he beat Fognini for the fourth time in four matches. He was fresh after Milos Raonic pulled out injured before their second-round match on Wednesday.
"It was welcome because my body needed it," Federer said. "I needed an extra day and this is what I got. It was a lot of luck."
A double break of serve put Federer 4-1 up before Fognini broke back with a backhand winner down the line. Fognini had a chance to pressure Federer in the 10th game when the 20-time Grand Slam champion was 15-40 down on serve.
But Federer, who got through a few difficult situations last week on his way to winning the Swiss Indoors for the ninth time, saved both and then held to clinch the first set.
Federer responded well in the eighth game of the second set, again saving two break points at 15-40 down on his way to leading 5-3. Fognini cracked in the next game and was broken to love, double faulting on match point.
Federer was given a standing ovation after his win.
"It was wonderful to have such a welcome from the French public," he said. "The atmosphere was wonderful."