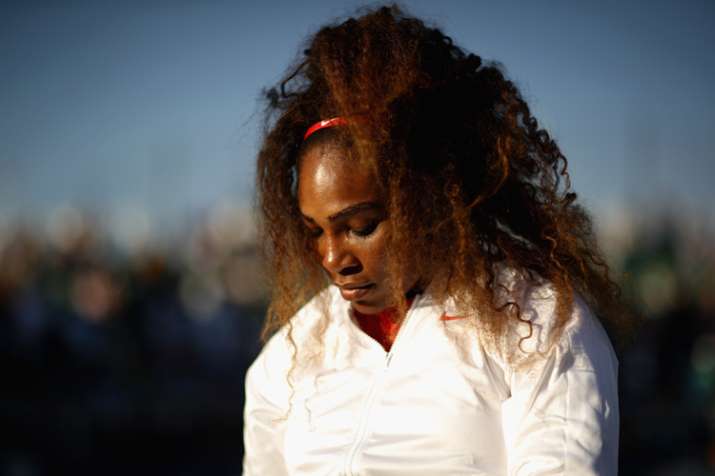 In a heartfelt note on social media, American tennis ace Serena Williams opened up about her postpartum struggles. The 36-year-old, talked about in length what she has been going through since giving birth to her daughter, Alexis Olympia, who turns one this September.
Williams, who recently suffered an embarrassing defeat against unseeded Johanna Konta of Britain in the first round of the San Jose Tournament, wrote on Instagram: "Last week was not easy for me. Not only was I accepting some tough personal stuff, but I just was in a funk. Mostly, I felt like I was not a good mom."
Williams further wrote that she had read several articles that said postpartum emotions can last up to 3 years if not dealt with. "I like communication best. Talking things through with my mom, my sisters, my friends let me know that my feelings are totally normal," the 23-time Grand Slam champion said.
"It's totally normal to feel like I'm not doing enough for my baby. We have all been there. I work a lot, I train, and I'm trying to be the best athlete I can be. However, that means although I have been with her every day of my life, I'm not around as much as I would like to be," Williams wrote.
"Most of you moms deal with the same thing. Whether stay-at-home or working, finding that balance with kids is a true art. You are the true heroes," she continued.
The tennis star concluded on a positive note by saying: "I'm here to say: if you are having a rough day or week - it's ok - I am, too!!! There's always tomm!"
https://t.co/s2PVSIsFgX pic.twitter.com/tdhIf8zEI8

— Serena Williams (@serenawilliams) August 6, 2018
Earlier last week, after her shocking loss to Konta, Williams had said that she was capable of playing a "zillion times" better than the English player. She admitted that she was not playing her best game but asserted that there was not any time to be shocked by the loss.