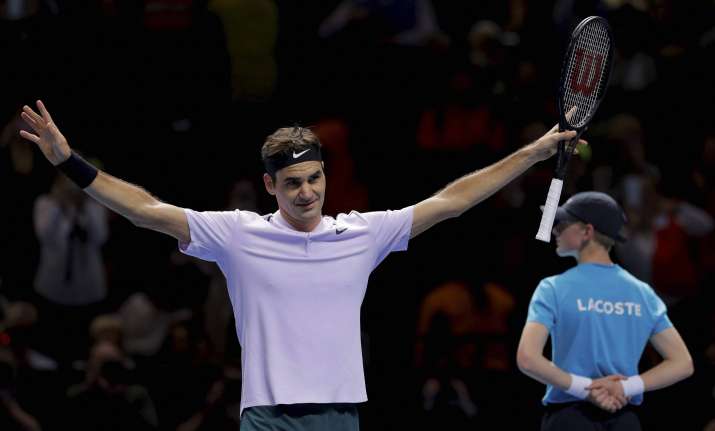 In a rematch of this year's Wimbledon final, Roger Federer came out on top again.
The second-ranked Swiss lost the first set Thursday but still managed to beat Marin Cilic 6-7 (5), 6-4, 6-1 at the ATP Finals.
Federer had already advanced to the semifinals at the season-ending tournament by winning his opening two matches at the O2 Arena, while Cilic had already been eliminated.
In the late match, Jack Sock will face Alexander Zverev for another spot in the semifinals.
Federer, who beat Cilic in straight sets in the Wimbledon final, had four break points in the first set on Thursday, but he couldn't convert any of them. That allowed Cilic to take the lead when he landed a backhand drop shot and then a forehand to close out the first-set tiebreaker.
Federer had another break point early in the second set, but he again failed to convert. But his sixth attempt was different and winning it gave Federer the second set.
In the third set, Federer broke early and jumped out to a 3-0 lead, and then broke again to lead 5-1.
In the semifinals, Federer will face either Dominic Thiem or David Goffin. Both have 1-1 records in the other group and meet Friday to decide which player will advance along with Grigor Dimitrov.
Federer, a 19-time Grand Slam champion who won his record eighth Wimbledon title this year, is looking to extend another record for titles at the ATP Finals. The 36-year-old Swiss has won the season-ending tournament six times, twice in Houston, twice in Shanghai and twice in London.
Federer has reached the semifinals at the ATP Finals 14 times and has now finished the round-robin stage unbeaten 10 times.