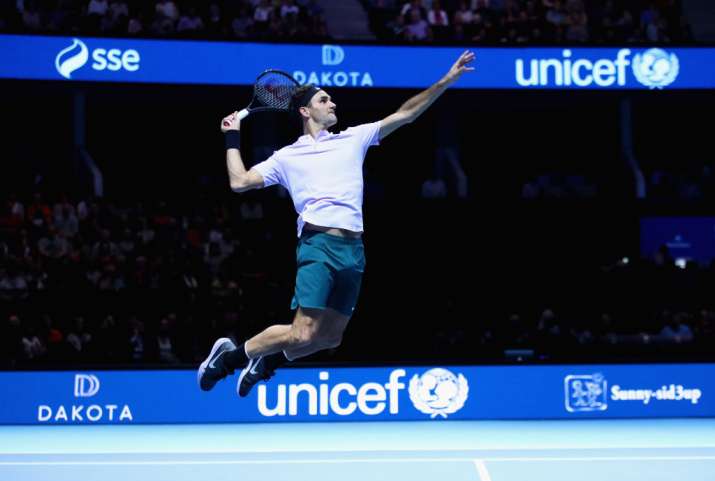 Swiss maestro Roger Federer looks to end the season on a positive note as the ATP World Tour finals has kick-started at the O2 arena. World No.2 Federer is all set to make his presence known as he squares off against ninth-seeded US player Jack Sock who ensured his qualification in the finals after winning the Paris Masters last week. 
Federer has already picked up seven titles this year which included the Australian Open, Wimbledon and will look forward to chase his first season-ending title since 2011. 
The 19-time grand slam champion has a good history in the ATP World Tour finals with a streak of 14 consecutive appearances. Federer missed last year due to injury but the Swiss player has converted six of his 14 appearances to wins. 
Jack Sock's singles success is highlighted by four ATP titles which include the Paris Masters win. 
Federer's chances of succeeding in the tournament are higher than before as World No.1 Rafael Nadal is unsure of participating due to a knee injury. Since there is no confirmation regarding the matter, Nadal is set to play Belgium's David Goffin on Monday. 
The ATP World Tour finals will mark the absence of English player Andy Murray, winner of last year's season event and five-time ATP Finals champion, Novak Djokovic Both players are out due to injuries.