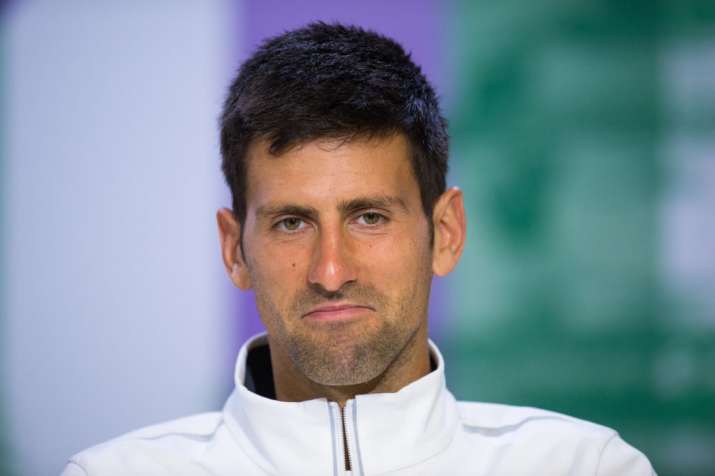 Novak Djokovic will miss the rest of this season because of an injured right elbow. That means Djokovic will pull out of the U.S. Open and end his streak of participating in 51 consecutive Grand Slam tournaments. The two-time U.S. Open champion announced the news Wednesday, saying "this is the decision that had to be made at this moment."
Until now, Djokovic has never missed a major tournament since he entered his first, the 2005 Australian Open. That is the third-longest active run among men and seventh-longest in history.
In that time, the 30-year-old Serb has won 12 Grand Slam titles, including at Flushing Meadows in 2011 and 2015.

"The remarkable series has come to an end," Djokovic said. "My body has its limits, and I have to respect that and be grateful for all that I have achieved so far."
He said that Andre Agassi, who recently began working with Djokovic on a part-time basis, will be his coach when he returns to the tour next year, starting with a tuneup tournament ahead of the Australian Open in January.
Djokovic's last match was on July 12, when he stopped playing during his Wimbledon quarterfinal against Tomas Berdych because of the elbow. Djokovic said that day he was in pain when he hit serves and forehands.
At the time, Djokovic said he had been struggling with the elbow on his racket-swinging arm for about 1½ years and so far had opted against having surgery. But he also said then that he would seriously consider taking a prolonged break from the tour.
Since winning the 2016 French Open to complete a career Grand Slam and become the first man in nearly a half-century to win four consecutive major trophies, Djokovic's form has dipped. He has fallen from No. 1 to No. 4 in the ATP rankings and failed to defend any of those titles. He has made it past the quarterfinals at only one of the past five Grand Slam tournaments: last year's U.S. Open, where he lost in the final to Stan Wawrinka.
Djokovic reached at least the semifinals at Flushing Meadows each of the past 10 years. That includes seven appearances in the final.
This year's U.S. Open starts Aug. 28.
Roger Federer demonstrated the benefits of a hiatus from the tour, sitting out the last half of 2016 after Wimbledon to let his surgically repaired left knee to heal fully.
Federer returned at the beginning of this season and won the Australian Open to end a 4½-year Grand Slam drought, plus titles at Indian Wells and Miami. He took another break after that, missing the entire European clay-court circuit, and returned for the grass, winning his eighth Wimbledon championship and 19th major title overall — both records for a man — this month.