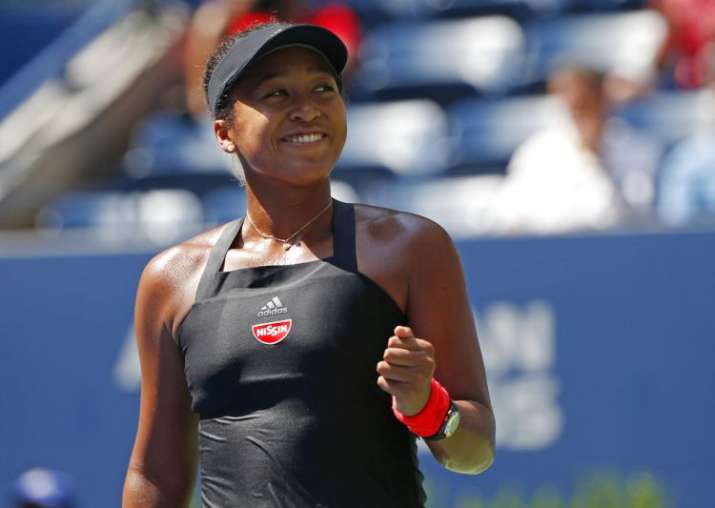 Naomi Osaka charged into the first Grand Slam semi-final by a Japanese woman in 22 years, routing Lesia Tsurenko 6-1, 6-1 on Wednesday in the US Open quarter-finals.
The No. 20 seed continued what's been a largely dominant run through the draw by winning in just 57 minutes, the third time in her five matches she didn't even have to play an hour.
She raced to a 3-0 lead in the first set and then 4-0 in the second, never giving the shaky Tsurenko a chance to get into her first major quarter-final.
Osaka will face either 14th-seeded Madison Keys or No. 30 Carla Suarez Navarro in the first major semi-final appearance for a Japanese woman since Kimiko Date reached the final four at Wimbledon in 1996.
The 20-year-old said she was nervous, claiming to be "freaking out inside" — though it certainly never showed.
"Just like my entire body was shaking, so I'm really glad I was able to play well today," she said.
She won 59 points to just 28 for the unseeded Ukrainian, who knocked off No. 2 seed Caroline Wozniacki in the second round.
Osaka, who was born in Japan but moved to the US at age 3, was followed on Ashe by Kei Nishikori facing Marin Cilic in a men's quarterfinal. Together, Osaka and Nishikori were the first Japanese woman and man to make the quarter-finals of the same Grand Slam since Date and Shuzo Matsuoka at Wimbledon in 1995.