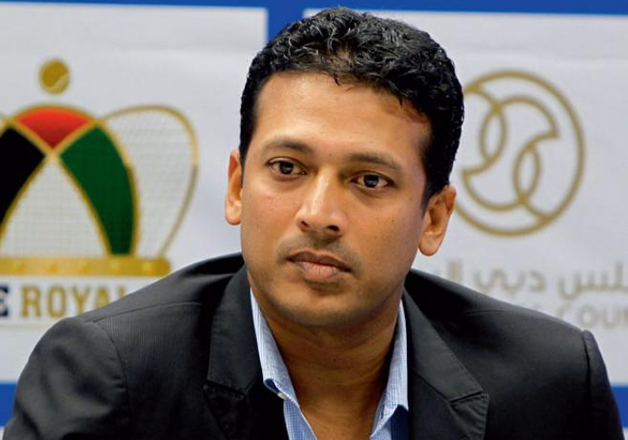 Tennis star Leander Paes's former doubles partner Mahesh Bhupathi on Monday said that the men's doubles team (Paes and Rohan Bopanna) paid the price for lack of practice at the recently concluded Rio Olympics.
Bhupathi said that the pair did not practise or play enough together to give themselves a decent chance to win a medal in the men's doubles event at Rio.
"The (men's) doubles team was definitely under-prepared, in fact there no preparation - that's the right word. They did not practise, did not play any matches together. Even when Leander and me were not playing on tour in 2004 and 2008 (Olympic Games in Athens and Beijing), we always came together, played a couple of tournaments together. That's what the Olympics demands," Bhupathi said.
Paes, who played in his seventh Olympics, and Bopanna crashed out after losing their first round match in straight sets against the Polish pair of Lukasz Kubot and Marcin Matkowski.
"We (he and Paes) won three hundred matches on (ATP) tour, (but) we (still) made an effort to do it. This time they went in cold. Obviously one (doubles) match against dilapidated Korean Davis Cup team is not the way to prepare for the Olympics," Bhupathi said.
"That (medal) was never going to happen in the doubles. Our best bet was mixed (doubles), but unfortunately we (India) came close, but it did not happen," the 42-year-old said while referring to Bopanna and Sania Mirza's loss in the semi-finals against the scratch US combine of Venus Williams and Rajeev Ram.
They then lost in the bronze medal play-off too to finish outside the medal bracket.
Asked whether he was disappointed at the controversial build-up around India's men's doubles team in the run-up to the Games and just before the duo stepped on court, Mahesh said he was happy things did not escalate.
"Everybody expected it. Everyone was keeping quiet till it actually surfaced. I am happy it did not get out of hand," he said.
With PTI Inputs