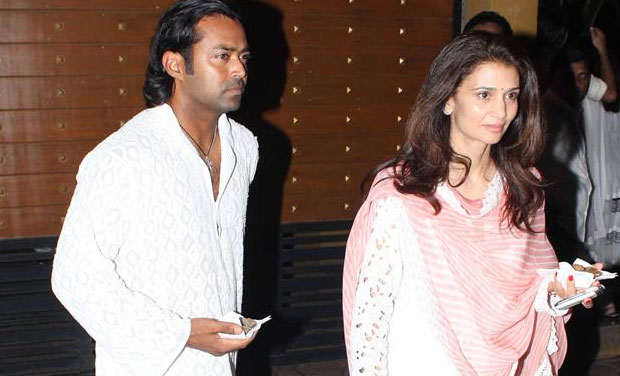 With India's ace tennis player Leander Paes and his estranged partner Rhea Pillai failing to resolve their matrimonial dispute amicably, the Supreme Court on Monday asked Paes to exhibit sporting spirit in real life also to bring the three-year-long legal battle to an end in an out-of-court settlement. 
A bench of Justice Arun Mishra and Amitava Roy asked Paes and Pillai, who were present in court, to make a fresh attempt to resolve the dispute mutually out of the court. 
In January this year, the apex court had asked the couple to resolve the issue amicably and try for an out of court settlement. But the mediation process, which went on for six days, failed and the matter was again referred to the court. 
"There is no dispute which cannot be resolved through talks. Make a fresh attempt to come to mutually acceptable settlement. These matters should better be settled through negotiations. The parties have to be reasonable in their demands and they should follow give and take policy to amicable resolve the dispute," the bench was quoted by Times of India as saying.
"Games in real life should also be played with the same sportsmanship spirit. A sports person should exhibit the same spirit in real life also," it added. 
Senior advocate Huzefa Ahmadi and lawyer Gaurang Kanth, agreeing with court's suggestion, agreed to give a fresh try for out of court settlement. 
The top court then asked the lawyers to take Paes and Pillai to their chambers to talk for settlement, and adjourned the hearing for May firsy week. 
The couple is locked in a legal battle over maintenance and custody of their 11-year-old daughter since 2014 when Pillai filed a case of domestic violence and harassment against Paes and his father.