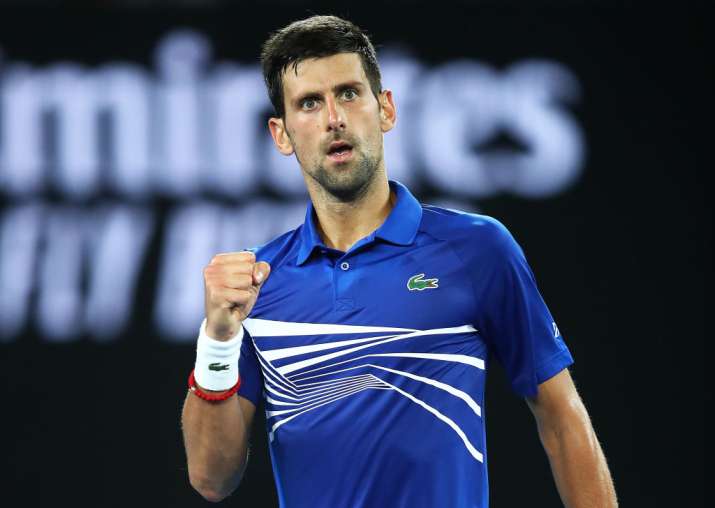 Top-seeded Novak Djokovic overcame a couple of tumbles to the court and a series of energy-sapping baseline exchanges — one point lasted 42 strokes! — to get back to the Australian Open quarterfinals for the first time since 2016 by beating No. 15 Daniil Medvedev 6-4, 6-7 (5), 6-2, 6-3.
Djokovic has won six of his 14 Grand Slam titles at Melbourne Park and is into his 10th quarterfinal at the hard-court tournament.
But he exited in the fourth round last year and the second round in 2017.
After edging Medvedev in a 3-hour, 15-minute struggle, Djokovic joked during an on-court interview: "Since I guess my next opponent is watching, I'm feeling fantastic. I've never felt fresher in my life."
His next opponent is No. 8 Kei Nishikori, whose own fourth-rounder was even more grueling, going to a fifth-set tiebreaker and lasting 5 hours, 5 minutes.