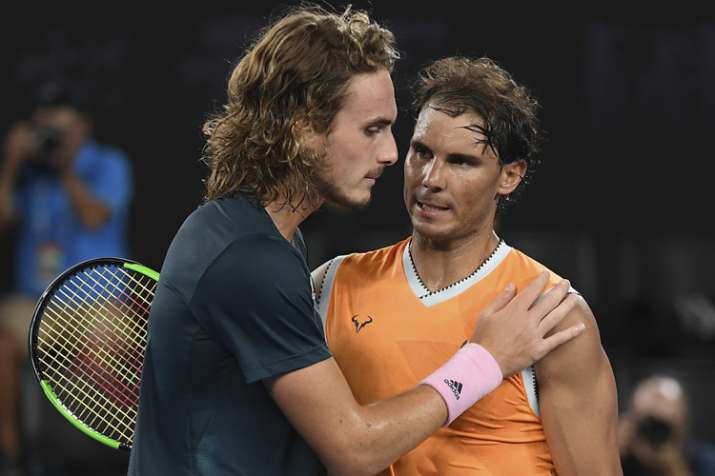 Second seed Rafael Nadal demolished Greek youngster Stefanos Tsitsipas in straight sets on Thursday to advance to the Australian Open final. It was the same straight-set, no-contest treatment Nadal gave to 19-year-old Alex de Minaur in the third round and 21-year-old Frances Tiafoe in the quarterfinals.
"It felt like a different dimension of tennis completely," said the 14th-seeded Tsitsipas, a blank expression on his face. "He gives you no rhythm. He plays just a different game style than the rest of the players. He has this, I don't know, a talent that no other player has. I've never seen a player have this. He makes you play bad."
"I'm really disappointed today," Tsitsipas said, adding that he hoped to "prove myself a little bit more, not let him dominate the entire match. Just felt wrong."
Asked if he was trying to make a statement with the way he soundly defeated these up-and-coming talents, Nadal said: "They don't need any message, no. They are good. They're improving every month. So it's always a big challenge to play against them."
On Sunday, the 32-year-old Spaniard will try to earn his second Australian Open title — he won the hard-court event in 2009 — and his 18th Slam trophy.
That final will come against either top-seeded Novak Djokovic or Lucas Pouille, who meet Friday.
A title would make Nadal only the third man in the sport's history to win each Grand Slam title at least twice, joining retired Australian greats Rod Laver — a front-row spectator Thursday night in an arena named for him — and Roy Emerson.
(With IANS inputs)