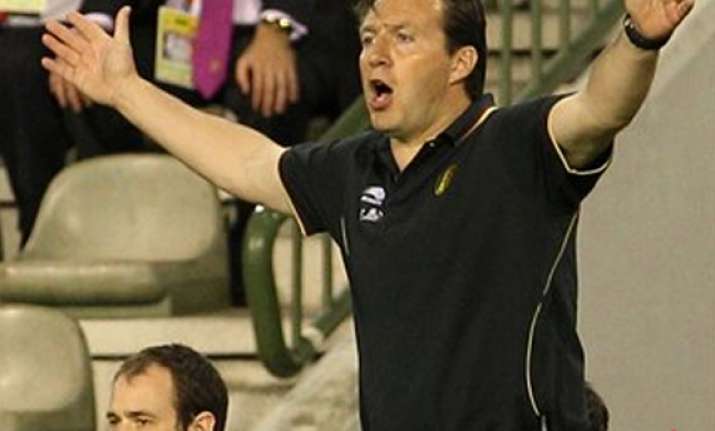 Brussels, Jun 6: Marc Wilmots has been confirmed as Belgium coach, and will be in charge until the 2014 World Cup in Brazil.
Wilmots has already been temporarily at the helm for Belgium's two friendlies after Georges Leekens resigned last month.   
In a statement, the Belgium football federation said Wednesday that Wilmots "succeeded incredibly quickly in making a big impression as coach among all the players and coaching staff" after "taking over this role in unexpected and difficult circumstances." 
 Belgium drew 2-2 with Macedonia before narrowly losing 1-0 to England. 
 Leekens quit to take over FC Brugge on May 13 and Wilmots stepped up from his position as assistant, which he had held since September 2009.   
Wilmots made over 70 appearances for Belgium as a player in a 12-year international career.