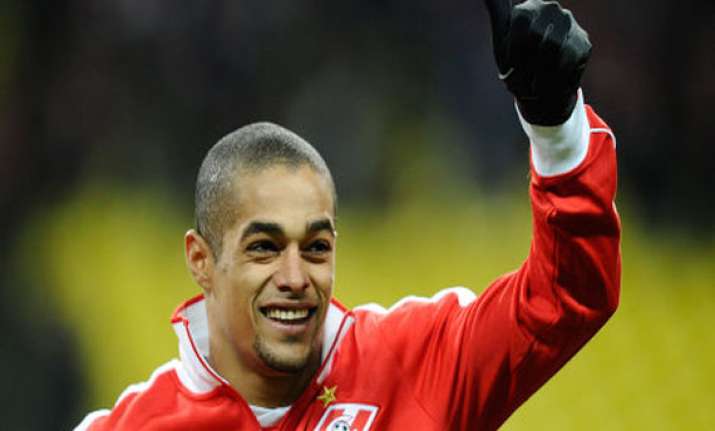 Moscow, Nov 28: Spartak Moscow football striker Welliton has successfully undergone surgery on his collarbone.
The 26-year-old suffered a shoulder injury in a game against CSKA Moscow in March and later had a metal plate inserted in his clavicle. He missed all the remaining fixtures of the season, returning to the squad in July.
In Tuesday's operation in a German clinic, the plate was removed and the Brazilian is set to return to Moscow.
Welliton joined Spartak in 2007 from Brazilian team Goias and played 104 games in all competitions, scoring 57 times.
Unai Emery was fired as coach of Spartak Sunday after Spartak were thrashed 1-5 by rivals Dynamo Moscow and eliminated from the Champions League. General director Valery Karpin stepped in as caretaker coach for the team's two remaining games of the year.
Spartak are seventh in the Russian Premier League table with 29 points from 17 games, 11 points behind leaders CSKA Moscow.
Spartak host third-placed Zenit St. Petersburg Friday.