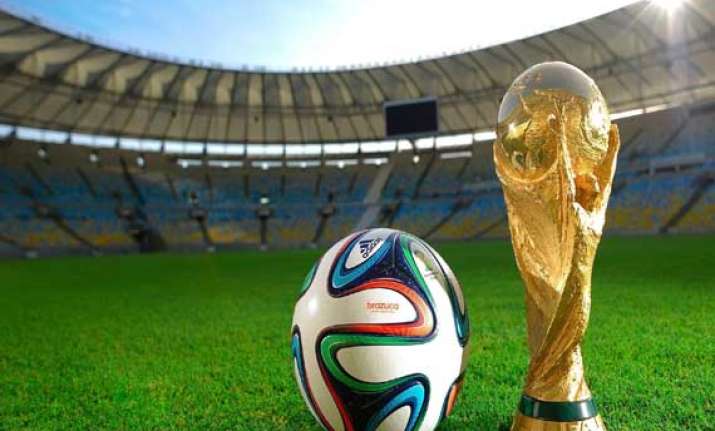 Panaji: A Goa government-sponsored trip for a group of six politicians to Brazil to watch the football world cup has kicked up a row with the opposition Congress calling it a "wasteful expenditure" and seeking Prime Minister Narendra Modi's intervention to "stop the junket".
According to state government sources, three ministers --Sports Minister Ramesh Tawadkar, Fisheries Minister Avertano Furtado, Power Minister Milind Naik—and as many MLAs will be undertaking the 10-day trip to Brazil starting from July 1 as part of a "study tour".  The state's sports department has sanctioned Rs 89 lakh for the trip, a senior officer said.
Congress has come down heavily on the government calling the trip as "loot" of the state exchequer.  "Goa government has been on a spree to loot the public exchequer. When state is reeling under financial crisis, what is the need for such a junket?" Goa Congress spokesman Durgadas Kamat alleged.
He said the Congress has written to Prime Minister Narendra Modi seeking his intervention to check "misuse of funds."
"While state has been facing financial crunch due to stoppage of mining, the state government is involved such a wasteful expenditure. We would like you to intervene in the matter and stop this junket," said Kamat, quoting the letter by Goa Pradesh Congress Committee.  Also, Kamat said that it is surprising that no government officer or any sportsman is accompanying this "all exclusive delegation of politicians."
He said the state has soccer experts like Brahmanand Shakhwalkar and Bruno Coutinho, who have played for the country, and could have been sent to see the matches.  Their experience could have been used for furthering the game in the state, Kamat said.
Sports minister Ramesh Tawadkar was not available for any comment on the matter.