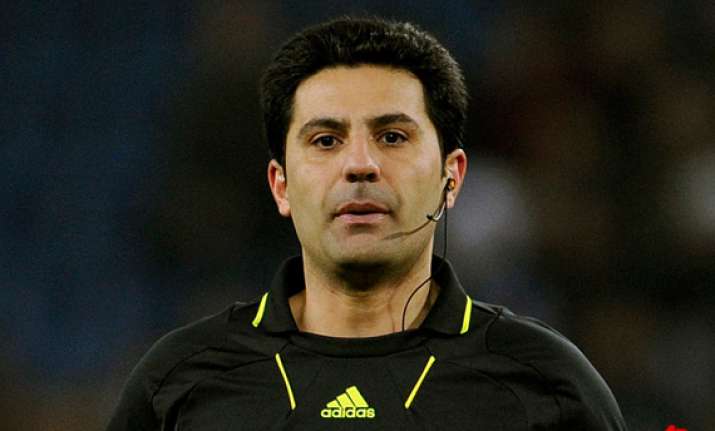 Berlin, Nov 25: A referee who attempted suicide before a Bundesliga match last weekend was suffering from depression, which left him feeling increasingly unable to deal with the public pressure surrounding his job, his lawyer said Friday.

Babak Rafati, 41, was found bleeding in his hotel bathtub two hours before he was due to take charge of a game between Cologne and Mainz last Saturday. He has now been released from the hospital.

Lawyer Sven Menke said in a statement that doctors treating Rafati diagnosed him with depression over recent days. Rafati believes that the first symptoms surfaced about 18 months ago and they have since intensified, Menke added.

"In Mr. Rafati's personal perception ... growing pressure to perform for him as a referee and the media pressure linked to that—in combination with the constant fear of making mistakes—became a bigger and bigger burden," he wrote. "A burden that, at some point, made even everyday problems seen insoluble and which, in the end, he no longer felt able to cope with."

Menke said that Rafati has decided to "deal openly with the illness and face it." Once he has been through therapy, he "wants to be able to return to his normal life, as a referee too," the lawyer added.

The incident shocked German football and came two years after Hannover and Germany goalkeeper Robert Enke, who suffered from depression, committed suicide by stepping in front of a train on Nov. 10, 2009.

In September, Ralf Rangnick abruptly stepped down as coach of Schalke because of burnout, only six months after taking charge of the club.

German football federation President Theo Zwanziger said it was "important and right" that Rafati decided to face up to his illness and seek professional help.

The federation said it would give Rafati "every possible support that he wants." It noted that he also could draw on help from a foundation named after Enke that is dedicated to the research and treatment of depression.

Rafati has been a referee for the German federation since 1997 and a top-division referee since 2005. He has taken charge of 84 Bundesliga matches and been a FIFA referee since 2008.

The Cologne-Mainz match was postponed as a result of Rafati's suicide attempt. It has been rescheduled for Dec. 13.