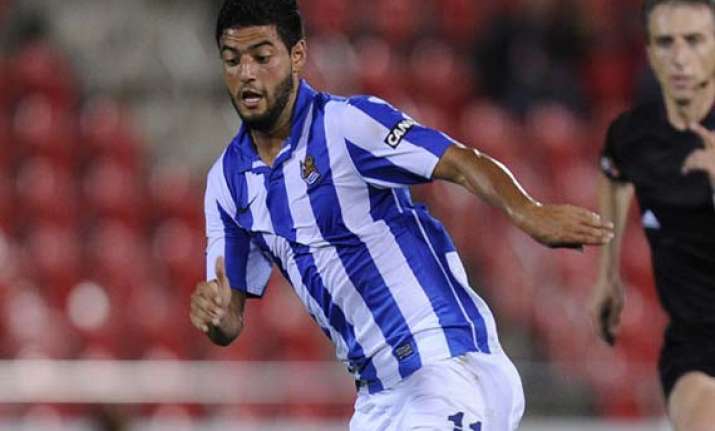 Barcelona, Spain, Feb 17: Real Sociedad was held to a 1-1 draw at home by Levante in the Spanish league on Sunday despite having an extra player for the last half hour at the Anoeta stadium in Barcelona.
Carlos Vela scored his 10th goal of the season to give Sociedad the lead with a penalty in the 18th minute after he was tripped in the penalty area by defender Nikos Karabelas.
Levante levelled in the 29th when Miguel "Michel" Alfonso slipped a spot kick beyond diving goalkeeper Claudio Bravo following Gonzalo "Chori" Castro's foul on Chris Lell.
Karabelas received his second booking for a harsh tackle in the 56th, but the visitors held firm to split the points.
Sociedad provisionally moved into fifth place after losing just once in the last 14 rounds. Levante stayed in ninth.