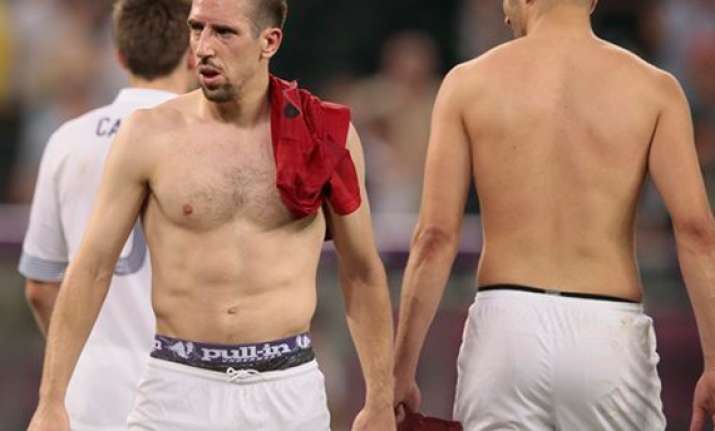 Ukraine, Jun24: France came into the European Championship boosted by a long unbeaten run and widely regarded as a dangerous outsider.
They leave with a whimper.
The French fell apart on the field and in the dressing room in their final group game against Sweden, missing an opportunity to avoid Spain in the quarterfinals, and then went down without a fight in Saturday's 2-0 loss to the defending champions.
The negative manner in which France approached the match with Spain, and the expletive-laced rant midfielder Samir Nasri aimed at a journalist afterward, underlined how the team lacked both confidence and composure.
France coach Laurent Blanc says "after going out of the European Championship you're even more disappointed."