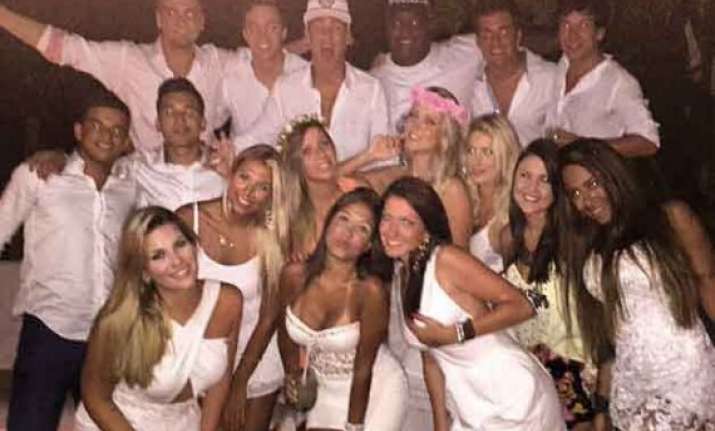 Brazilian heartthrob Neymar may have the facial hair of a post-diet Santa Claus, but he still appears to have no problem partying with the ladies - even when wearing a ridiculous cap backwards.
Pictured enjoying a night out in Florianopolis - 700km south of Sao Paulo, Brazil - the Barcelona forward was spotted catching up with his friends at a nightclub in Jurere.
The snapback-clad poster boy posed for photographs as he soaked up the party atmosphere at the night-time get-together
And the superstar looked very relaxed during his winter break and Barcelona hope he will come back suitably refreshed in January.