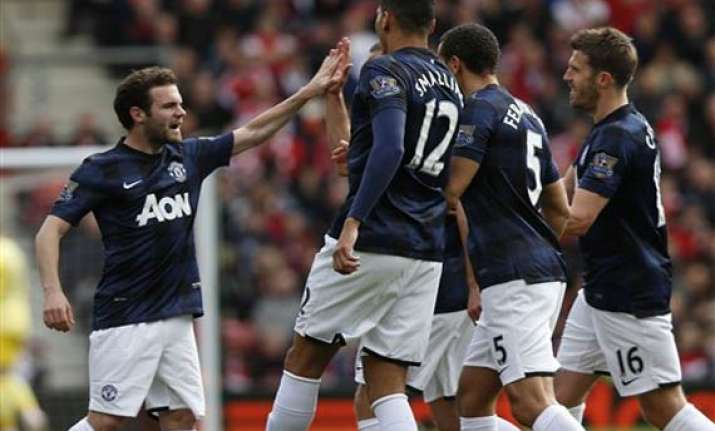 MANCHESTER, England: Failure to qualify for the Champions League is expected to cost Manchester United about $60 million, although the club said Thursday it has the financial power to reinforce the squad following its worst Premier League season.
United, which is listed on the New York Stock Exchange, went from champions to a seventh-place finish and fired manager David Moyes less than 10 months after he succeeded Alex Ferguson.   
"We are now focused on bringing in a new manager who will help Manchester United return to the top of English football and challenging in Europe," United vice chairman Ed Woodward said.   
The new manager is expected to be Louis van Gaal, whose contract as Netherlands coach expires after the World Cup. He would be arriving at a club not playing in the Champions League for the first time since the 1995-96 season, a failure Woodward told analysts will cost the club in the "mid-30 million pounds."   
"The club's expectations, and you'll see this reflected in the transfer market and what we've recently done from a managerial perspective ... absolutely is to get back into the Champions League," Woodward said.   
Woodward said the club remains an "impressive" business operation. Revenue rose by 26 percent to 115.5 million pounds ($193 million) in the first three months of 2014 as United reached the Champions League quarterfinals and benefited from additional sponsorship deals.   
"This puts us in a healthy financial position to continue to invest in the squad," Woodward said.   
The team requires an overhaul, with veteran defenders Rio Ferdinand and Nemanja Vidic needing to be replaced.   
United already broke its transfer record this year to sign midfielder Juan Mata in January for 37 million pounds (then $61 million). Mata's arrival, in addition to new deals for Nani and Adnan Januzaj, contributed to United's wage bill rising 19 percent year-on-year to 53.4 million pounds ($89 million) between January and March.   
Profits tripled to 10.9 million pounds ($18 million) in the quarter, and debt dropped 4 percent to 351.7 million pounds ($590 million).