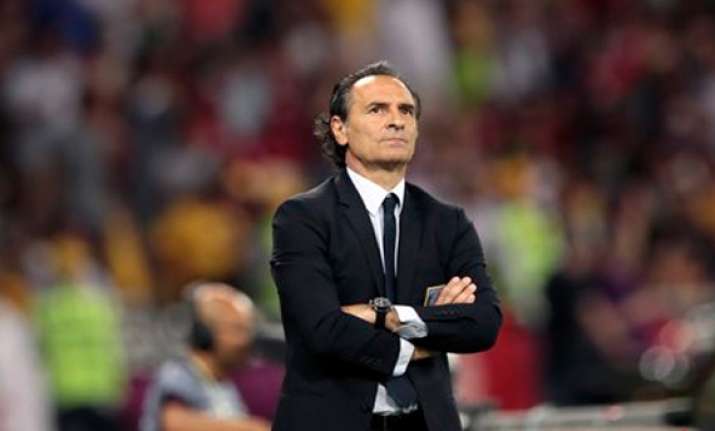 Poland, Jun25: Italy's attacking spirit on the field is proving hard to beat. Coach Cesare Prandelli's religious commitment is also holding strong.
For the second time at the European Championship, Prandelli and his entire coaching staff celebrated a victory with a nocturnal pilgrimage to a monastery near the squad's base outside Krakow.
After the win over Ireland last week, the 14-member group embarked on a 21-kilometer (13-mile) trek at 3 a.m. to a Camaldolese monastery. This time they got a later start and walked only 11 kilometers (7 miles) to a closer monastery.
The reason for the delay and the shorter trip early Monday was because Italy required extra time and a penalty shootout to beat England in the quarterfinals on Sunday. Also, anti-doping authorities held up forward Mario Balotelli for an hour, delaying the flight back from Kiev, Ukraine.
The team plane touched down in Krakow at about 4 a.m. Then once the squad reached the team hotel in Wieliczka, the players went to bed and the staff—including security members and other officials—embarked on their pilgrimage.
Daylight begins at about 4:15 a.m. at this time of year, so there wasn't much darkness involved this time.
The ritual began after Prandelli and Italian delegation chief Demetrio Albertini—whose brother is a priest—had promised the Camaldolese monks that they would visit them by foot if Italy advanced from the group stage.
Italy goalkeeper Gianluigi Buffon has promised to walk the longer trip there and back if Italy wins the tournament.
The Azzurri next face Germany in the semifinals on Thursday in Warsaw.