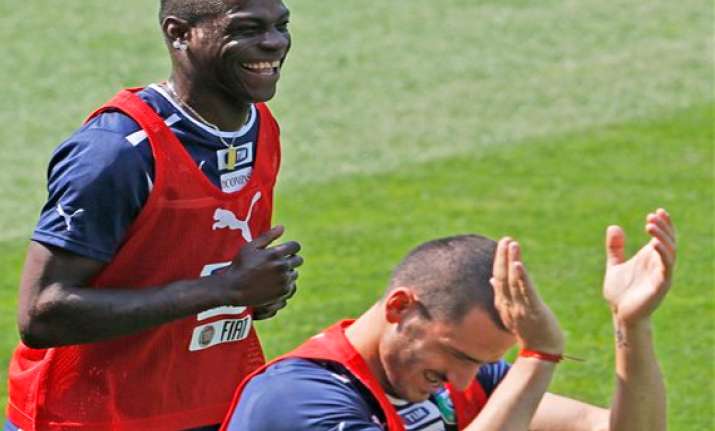 Poland, Jun 20: 
Italy hasn't met England in a major tournament in 22 years, and the excitement among the Azzurri for Sunday's European Championship quarterfinal is palpable. 
  Midfielder Daniele De Rossi can't wait to measure himself against his idol, Steven Gerrard. Reserve forward Alessandro Diamanti calls the match in Kiev, Ukraine "a dream" that he thought could only be realized on PlayStation. 
  De Rossi adds that temperamental forward Mario Balotelli, who plays in England with Manchester City, is "used" to dealing with the British tabloids and that he won't be affected by any negative media coverage before the match.  
Italy's last major tournament match with England came in the third-place game at the 1990 World Cup, when host Italy won 2-1.