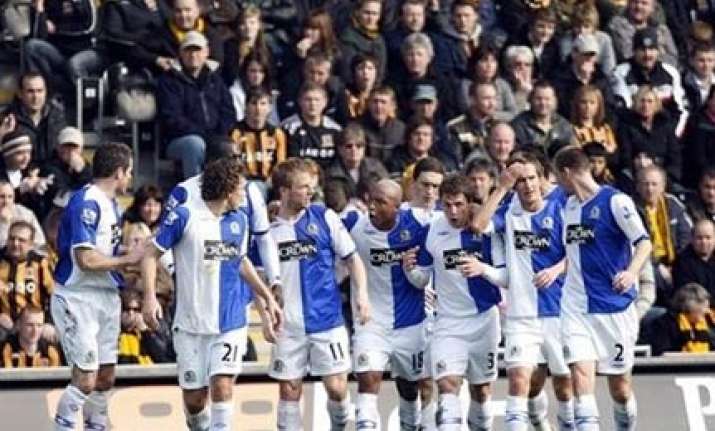 Indian hatchery firm Venky's of the Venkateshwar Hatcheries Group is set to take over an English Premier League club Blackburn Rovers in a deal expected to be completed next month, reports Daily Mail, London.
The bargain at Rs 325 crore should see Blackburn  become the first club in the Barclays Premier League to be bought by an Indian company. 
The Venkateshwara Hatcheries group claims to be Asia's largest poultry group and has an annual turnover of Rs 7,100 crore. 
Venky's non-executive chairperson Anuradha Desai said: "We expect to be the first Indian company to acquire a Premier League team and we are particularly delighted that the team is Blackburn Rovers, with whom we believe we have many shared values and ambitions." 
Company managing director B. Venkatesh Rao said the deal with Blackburn would be announced formally in the next 10 days/ 
"I wouldn't say it is cheap or expensive but we have to source out more money. We will have to pump in some money later on", he said. 
The Jck Walker Trust put Blackburn up for sale two years ago in the hope of attracting buyers willing to invest in the club.