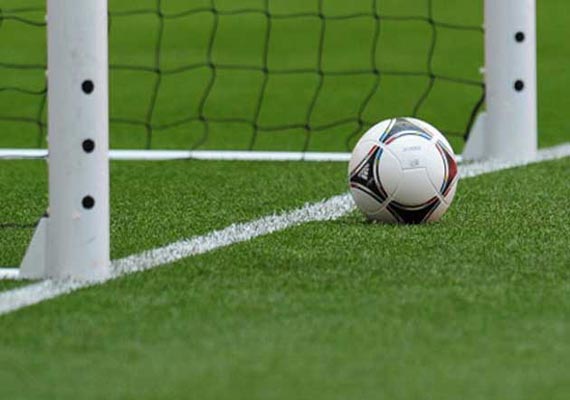 Kathmandu, July 28: India scraped past Afghanistan 4-3 via the penalty shootout here Sunday at the Army Ground and set up a title clash with hosts Nepal in the U-16 SAFF Championship football.
Bedashwor Singh, Prosenjit Chakraborty, Surya Tirkey and Aaron Rodrigues found the back of the net in the shootout while Krishna Pandit's effort from eight yards, hit the woodwork.
For Afghanistan, Wazari, Nasar Ahmad Nekzad and Sardari Amanullah found the target while skipper Said Jalal Hussain and Mortaza were off target.
It was a closely fought match between India and Afghanistan and neither of the two teams could break the deadlock.
Afghanistan made some good moves, especially one in the 33rd minute, when they came close but failed to find the net. India missed an easy chance in 45th minute as striker Surya messed it up.
Both the teams continued with the same spirit in the second half as well, but they couldn't find the net.
Indian goalkeeper Dheeraj put on a great show in the second half thwarting some of the Afghan attacks.
India could have finished off the match in the regulation time but had to blame themselves. They failed to capitalise from a free kick in the 63rd minute and with six minutes left for the final whistle striker Krishna Pandit missed another easy chance.