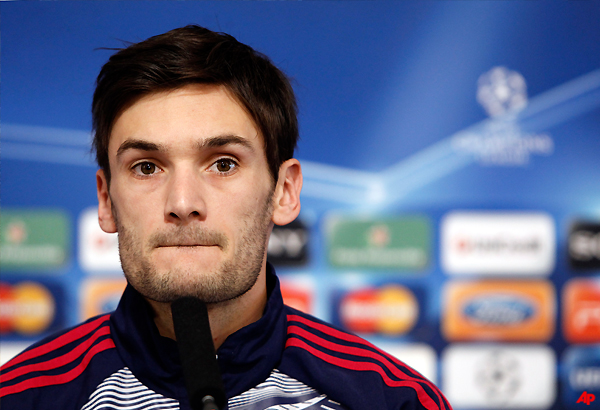 Bremen, Germany, Feb 29: France coach Laurent Blanc has chosen Hugo Lloris as his captain for the European Championship, preferring the Lyon goalkeeper over AC Milan center half Philippe Mexes and Barcelona left back Eric Abidal.

Blanc has shared the captain's armband around several players — others included Chelsea winger Florent Malouda, Marseille midfielder Alou Diarra, and Manchester City midfielder Samir Nasri — since taking over after the 2010 World Cup.

Blanc had recently drawn up his shortlist of three: Lloris, Mexes and Abidal.

"Hugo is the person who reassures me the most," Blanc said Tuesday at a news conference ahead of Wednesday's friendly against Germany in Bremen. "He's the one who will wear the armband" at Euro 2012.

The 25-year-old Lloris has won 30 caps for France and was Blanc's most reliable player, along with Real Madrid striker Karim Benzema, during the Euro 2012 qualifiers.

Mexes may have ruled himself out of the reckoning after striking Juventus striker Marco Borriello in Saturday's Serie A match. Mexes has been suspended for three games.

Although Blanc has often spoke highly of Mexes' qualities as a defender, he criticized him for losing his composure.

"It's not good at this level. You can't imagine it if he had that kind of reaction at the Euro," Blanc said. "He's hot-blooded and he must be careful about that."