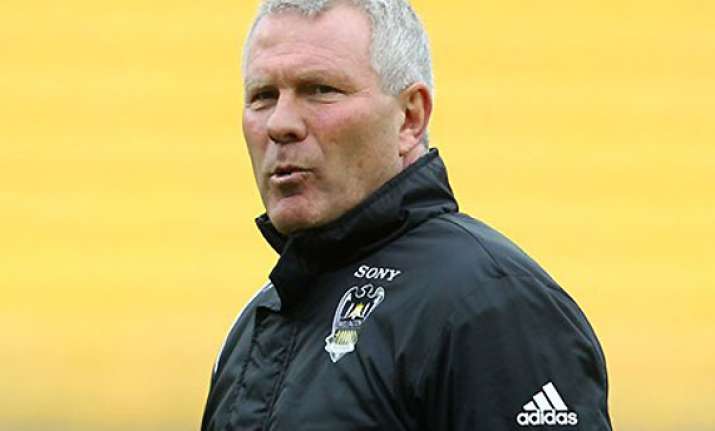 Wellington, Feb 26: New Zealand coach Ricki Herbert has quit his dual role in charge of the Wellington Phoenix in Australian football's A-League.
Herbert has been Phoenix coach since their formation six years ago, guiding them in more than 150 A-League games.
But the club is currently in last place in the 10-team league after winning only five of 23 matches this season. Herbert's assistant, Chris Greenacre of England, will take over as head coach for the remainder of the season.
Since the Phoenix was formed in 2007, Herbert has juggled roles guiding New Zealand to the 2010 World Cup in South Africa, where it left unbeaten in pool play, and the weekly demands of the A-League.
Herbert said Tuesday he will remain as New Zealand coach and will now concentrate on its next qualifying matches in March for the 2014 World Cup. New Zealand currently leads the Oceania Confederation qualifying tournament.
Herbert's contract with the Phoenix was due to expire at the end of the current season, although he has signed an extension to continue for another two years in an unspecified role.
"The results this year have not been what anyone would have wanted and I felt that it was time for someone else to take a fresh look at things at the club," Herbert said.
Herbert is the fifth A-League coach to quit or be removed this season. Rado Vidosic, who took over from Ange Postecoglou as coach of defending champion Brisbane, was removed as was Ian Ferguson who coached last season's runners-up Perth.
Ian Crook resigned as coach of Sydney FC as the club slipped to the bottom of the championship ladder, despite the presence of former Juventus and Italy star Alessandro Del Piero. Crook cited "personal reasons" for his departure.
John Kosmina quit as coach of Adelaide United last month because of differences with club management.