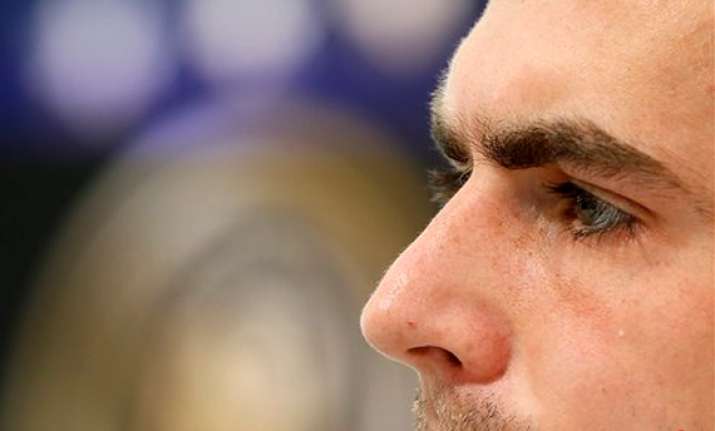 Poland, Jun25: Germany's young team can achieve something none of its predecessors have ever managed—beat Italy at a major tournament.
With such a negative record against Italy, no wonder the Germans don't want to be reminded of the past ahead of Thursday's European Championship semifinals in Warsaw.
It was Italy that smashed German hopes of winning the 2006 World Cup at home, beating the hosts in the semifinals with two late goals in extra time.
Germany captain Philipp Lahm said his teammates are not concerned with statistics, but even the coaching staff has been impressed by the cool nerves of Andrea Pirlo.
"That was cheeky," goalkeeping coach Andreas Koepke said Monday of Pirlo's chipped penalty kick in the quarterfinal win over England. "Of course we remember earlier matches and we remember 2006 as well. But it's in the past and they don't count now."
Koepke was in goal when Germany won the last of its three European titles in 1996 in England. He saved a penalty to protect a 0-0 draw that saw Germany advance from the group stage and Italy eliminated.
And he was on the staff when Pirlo set up the first of Italy's two goals in the 2006 semifinals.
"Italy is playing a very good tournament and they have a very good team. No one thought they would be a factor here," Koepke said. "They are playing attacking football. They seem to win titles every time they are involved in a scandal."
Of seven previous World Cup or European Championship matches, Italy has won three and the others were draws. Italy has a much better overall head-to-head record against Germany, with 14 wins against seven defeats and nine draws.
The Italians have four World Cup titles, one more than Germany, but only one European Championship. And the 4-3 Italy win in the 1970 semifinals in Mexico City is still remembered as one of the greatest World Cup matches.
Germany, however, is in the semifinals for the fourth straight major tournament. The team made the final of Euro 2008 and the semifinals of the 2010 World Cup, losing both times to Spain. Germany has won 15 straight competitive matches, a record.
"We are confident we can beat any team, but it will be tough. Italy showed how well it can play already by holding Spain to a draw (in the opener)," said Mesut Oezil, arguably Germany's most creative player. "We are strong in attack and in defense, we believe in ourselves and we want the title."
Although Germany has the youngest team at the tournament, it's the only team to record four straight wins in Poland and Ukraine.
"We are a better team now than two years ago. We've evolved. We are more mature but we also have young players who are hungry," Oezil said. "We are not looking at what happened in the past."