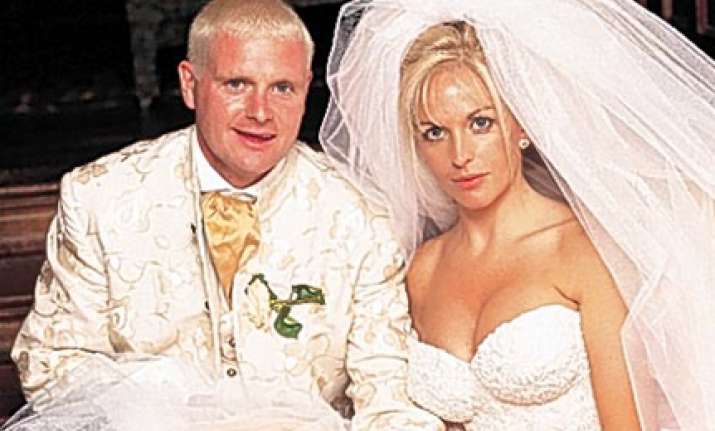 English football ace Paul Gascoigne a.k.a Gazza's ex-wife Sheryl has dubbed him an abuser with an uncontrollable libido. The 44-year-old Sheryl made the revelation as her autobiography, Stronger: My Life Surviving Gazza, hits the markets. 
The News of the World quoted her as saying: "Paul used to force himself on me. I'd say 'No!' but he wouldn't stop. Ten times a day would be pretty normal for him. 
"When he came home I knew the first thing on his mind would be to have sex with me - but it was better than him hitting me." 
Sheryl, a mum of three kids, says she spend 12 horrible years in her marriage with the footie. Although, she does not claim to have been raped by Gazza, she sees it a form of sexual abuse. 
She said: "If a friend came to me and described the same situation I would say to her, ''He's raping you.'' I recognise that now. 
"Throughout our whole relationship I don't think I ever had a conversation with Paul about anything other than himself or sex. 
"If I denied Paul sex it made him angry. It wouldn't matter if I'd already had sex with him seven times that day. If I said no, an hour later I'd get the verbal abuse. 
"He''d say, ''You NEVER want to have sex with me! You NEVER want to show me any love! You NEVER show me any affection!'' 
"A lot of women would crave ten times a day. In some cases that's their fantasy to have a man that wants them that much. But that wasn't the case for me. 
"I can't say I didn''t enjoy it any of the time. Our sex life was good but there was the flipside when it was dark and it wasn't very nice. I tried not to say no and many times mentally I said no." 
Sheryl was already divorced and mum to Bianca and Mason, before she met Gazza. 
Recalling her meeting, she said she was so attracted to him that "my pants were on fire".