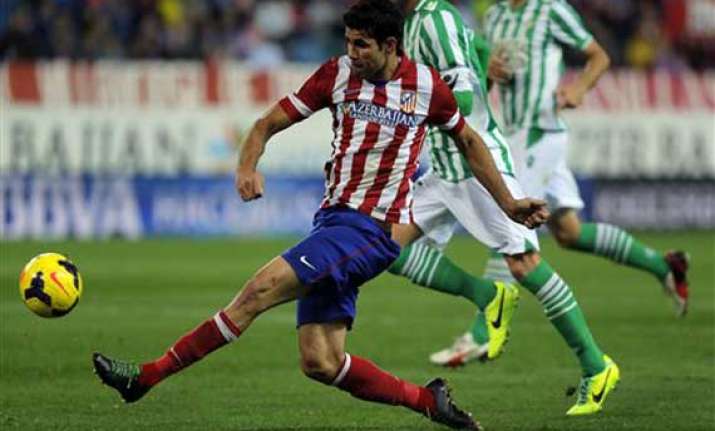 Madrid: Atletico Madrid striker Diego Costa made his intention clear by saying that he would play for his adopted country Spain. He has written a letter to the Brazilian football federation on Tuesday.
The Spanish federation said on its website that Diego Costa had written to the secretary general of the Brazilian football federation, Julio Cesar Avelleda, indicating his "desire to be at the disposal of (Spanish) national coach Vicente del Bosque."   
Diego Costa had already said that he was willing to play for Spain. The letter comes after Brazil coach Luiz Felipe Scolari responded by saying that he planned to select the in-form forward this Thursday for friendlies against Chile and Honduras in November.   
In March, Scolari picked Diego Costa for friendlies in March. But he spent only a few minutes on the field when Brazil faced Russia and Italy. Diego Costa is still eligible to play for Spain because the friendlies are not considered official matches.   
The Spanish federation said that the player's letter now clears the path for Del Bosque to select Diego Costa for friendlies in Angola on Nov. 15 and in South Africa on Nov. 19, if "he sees fit."   
Diego Costa was born in Brazil but holds a Spanish passport, having moved to Spain in 2007.   
Spain will defend its world title in Brazil at the 2014 World Cup.   
The 25-year-old Diego Costa is having an outstanding season for Atletico after the exit of Radamel Falcao this summer. He has led it to a club-record start in the Spanish league with a competition leading 11 goals in 10 rounds.