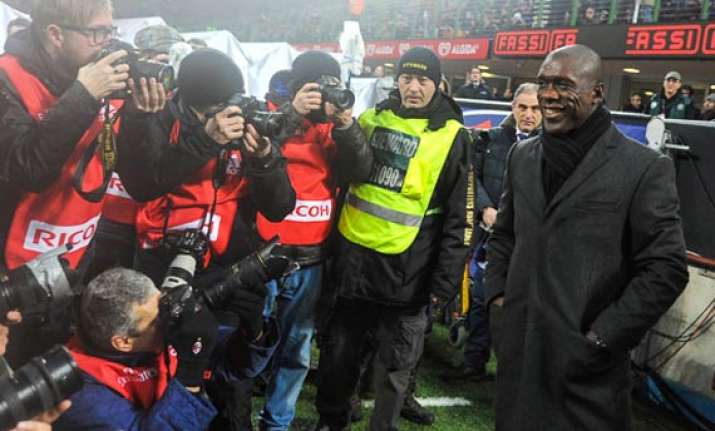 Milan: AC Milan goalkeeper Christian Abbiati has praised Clarence Seedorf for bringing fresh ideas to the Rossoneri.
The former Dutch international took over at Milan as successor to Massimiliano Allegri last month, and Abbiati admitted that the change had yielded some positive impact on the team.
"Seedorf's impact has been great," he said. "He's come in and changed things around."
"He's brought in some new ideas, and hopefully they will make a difference on the pitch," he said.
Abbiati suggested that the sacking of Allegri was justified, though disappointing as well.
"Obviously though, the sacking of Allegri was a disappointment for us players - it shows that we have failed," he said.