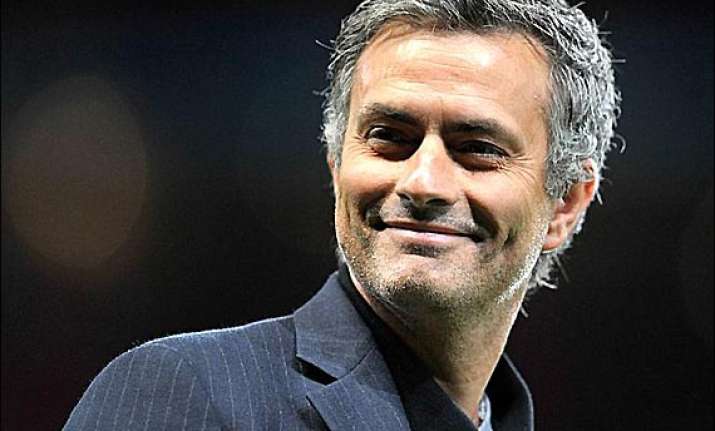 St. Louis, May 23: Chelsea players seem pleased Jose Mourinho appears headed back for a second stint as manager, even after he failed with Real Madrid.
Midfielder Juan Mata said Wednesday prior to the first of two U.S. friendlies against Manchester City that the 50-year-old Mourinho is among the best coaches in the game.
"We don't know what's going to happen but if he comes he's welcome because he's one of the best," Mata said. "Chelsea always wants to be a top squad and if he comes we're going to be happy to have him."
Mourinho was officially removed as Madrid manager on Monday, and while a move back to Chelsea is widely expected, there has been no official announcement.
Mata wasn't about to judge Mourinho's shortcomings with Real Madrid. He won the 2011 Copa del Rey and the 2012 league championship, but couldn't deliver the European Cup trophy the club craved.
"You have to be there to understand everything," said former Valencia player Mata. "What I know is Madrid is a massive club and there's a lot of pressure, and it shouldn't be easy. All I can say is if he comes, we're going to try to do our best with him or with whoever to win the title."
Defender Branislav Ivanovic—who headed in the goal that won the Europa League final last week—said "for every player it's a big challenge to play for the big managers and to do everything, but all these things are with one aim—for Chelsea to be one of the best teams."
The St. Louis Cardinals baseball club anticipates standing-room attendance of about 46,000 at Busch Stadium for Thursday night's match and the conversion process from a baseball to football field got the seal of approval from the Chelsea groundskeeper. The second game is Saturday at Yankee Stadium.
Manchester City, who will arrive in St. Louis on game day Thursday, is also in the midst of a management change. Roberto Mancini was fired one season after winning the English league title. Malaga—and former Real Madrid—coach Manuel Pellegrini is a strong favorite to take the job.