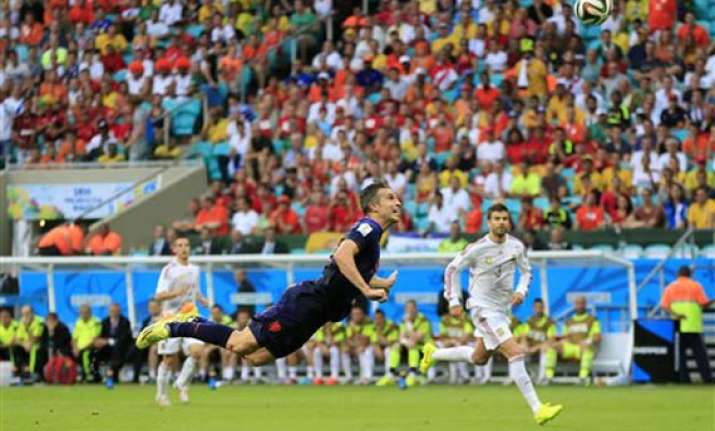 New Delhi: It had been only hours when Netherlands thrashed defending champions Spain by 5-1 in the World Cup, football fans across the social media became active just after the moment when Robin van Persie scored a flying header and equals the score to 1-1.
In the dying minutes of the first half, van Persie stands up to his reputation to head a brilliant cross into the net in the 44th minute. Daley Blind pinged a 51-yard ball from wide left to Van Persie. He then jumped acrobatically into the air and headed the ball over Iker Casillas.
Is it a plane? Is it a bird? No, it's the Dutch Superman van Persie who scored a diving header to bring back his side into the game. Well, it was nothing less than a superman act. After Superman, it was another super hero batman.
The Manchester United ace was also mocked up flying over Brazil to score a goal with a header and Peter Pan who is a mischievous boy who can fly. Apart from these fictional characters, the Dutch striker executes a five-star frog splash like WWE wrestler Eddie Guerrero.