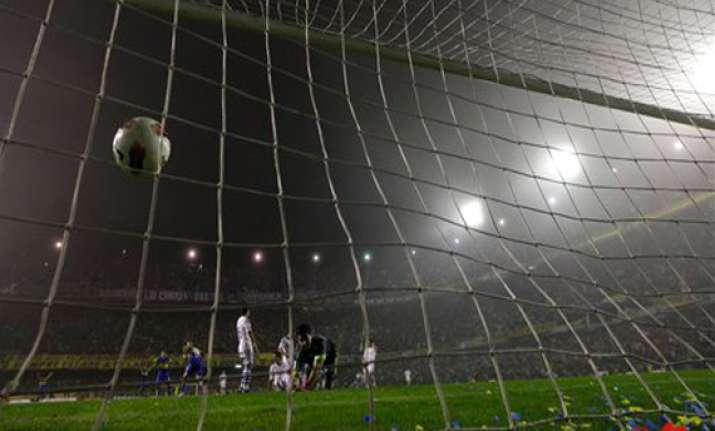 Sao Paulo, Jun 15: Six-time champion Boca Juniors defeated Universidad de Chile 2-0 in the first leg of their Copa Libertadores semifinal on Thursday.
Striker Santiago Silva opened the scoring in the 15th minute and Juan Sanchez Mino added to the lead in the 55th to give Boca Juniors the home win at the La Bombonera stadium in Buenos Aires.
Boca Juniors can advance to the final of Latin America's most important club competition with a draw or even a 1-0 loss next week in Santiago, Chile.
Universidad is trying to become the first Chilean team to reach the final since 1991.
Defending champion Santos lost 1-0 at home to fellow Brazilian rival Corinthians on Wednesday in the first leg of the other semifinal.