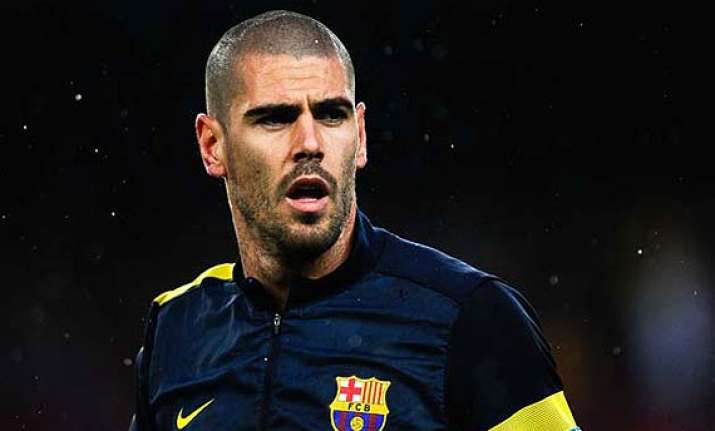 BARCELONA, Spain : 
Injured Barcelona goalkeeper Victor Valdes will undergo an operation to repair his torn right knee ligament on Monday.   
Barcelona says the procedure will be performed by doctors Ulrich Boenisch and Ricard Pruna in Augsburg, Germany.   
Valdes' leg buckled while making a routine save in Wednesday's Spanish league win over Celta Vigo at Camp Nou.   
Valdes will likely be done for the season and miss the World Cup in Brazil for Spain. He may have also played his last game for Barcelona. The 32-year old has said he will not stay at Barcelona after his contract expires in June.   
Jose Pinto will take Valdes' place in goal for the final part of the season. Barcelona trails Spanish leader Atletico Madrid by one point with eight games to play.