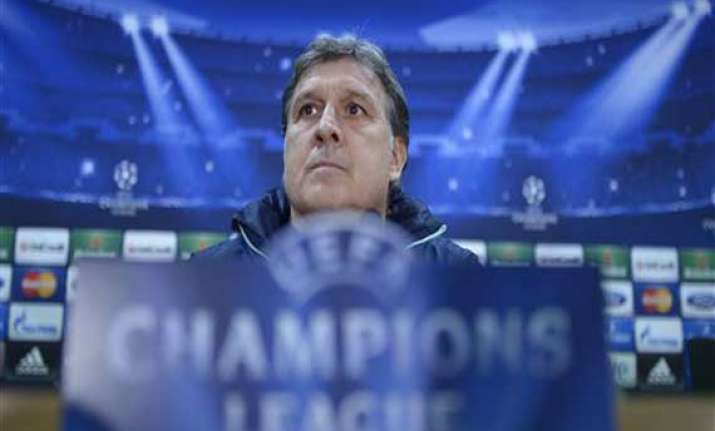 Barcelona was banned by FIFA from signing any players for next season after being found guilty on Wednesday of repeatedly breaching transfer regulations.
The heavy sanction, which covers the summer and January transfer windows, followed an investigation into the Spanish champion's signing of players under the age of 18.   
FIFA found the signing of 10 un-named players to be in breach of its rules covering the protection of minors. A fine of 450,000 Swiss francs ($509,000) was also imposed on Barcelona, which was given 90 days "to regularize the situation of all minor players concerned."   
FIFA found the Spanish Football Federation also violated the rules covering the registration of minors and issued a fine of 500,000 Swiss francs ($565,500).   
FIFA stressed the "interest in protecting the appropriate and healthy development of a minor as a whole must prevail over purely sporting interests."   
"The disciplinary committee emphasized that the protection of minors in the context of international transfers is an important social and legal issue that concerns all stakeholders in football," FIFA said in a statement. "Above all, the committee highlighted that while international transfers might, in specific cases, be favorable to a young player's sporting career, they are very likely to be contrary to the best interests of the player as a minor."   
The punishment, which prevents Barcelona from signing any players until the summer of 2015, could be frozen if the club appeals. The club potentially needs to sign a replacement goalkeeper, with Victor Valdes ruled out for seven months this week following knee surgery, and Gerard Pique is in need of an assured partner in central defense.   
The FIFA case threatens to further damage the image of a Catalan football institution that is owned by its members and prides itself as being "more than a club" as it also grapples from the fallout from last year's signing of the 22-year-old Neymar.   
Barcelona president Sandro Rosell abruptly quit in January as he fights a lawsuit alleging he misappropriated funds by hiding the real cost of Neymar's signing from Brazilian club Santos. In February, Barcelona paid 13.55 million euros (then $18.6 million) to Spanish tax authorities to cover any potential irregularities over the transfer, while maintaining its innocence of fraud charges.