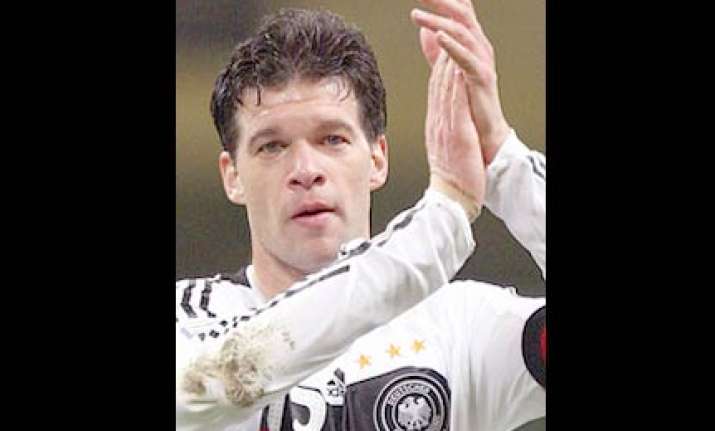 BERLIN :  Longtime Germany captain Michael Ballack has been left out of Joachim Loew's squad for the first two 2012 European Championship qualifiers.
 Loew said he had spoken with Ballack in a "good and confidential" phone call in which they agreed the 33-year-old needs more training to return to form after an ankle injury that ruled him out of the World Cup.
 Included in Loew's squad for games against Belgium and Azerbaijan are 17 players from the World Cup team that finished third in South Africa.
The 21-man squad, announced Friday, includes a third goalkeeper, Rene Adler.
With Ballack still out, Philipp Lahm will keep the armband that he wore at the World Cup. Lahm and Ballack have been at odds over who will continue as Germany captain. AP