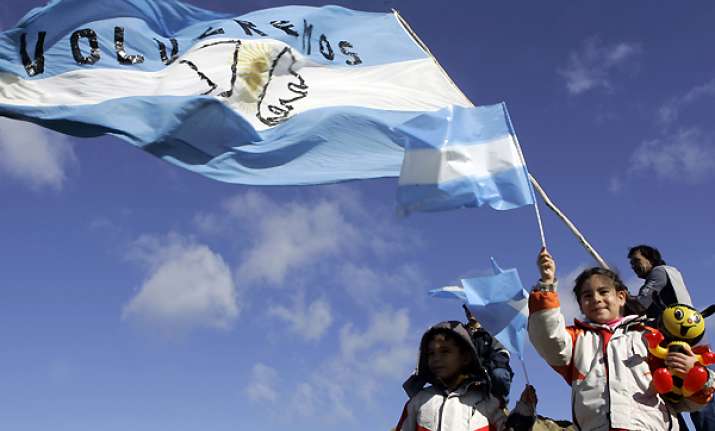 Buenos Aires, Feb 7: As tension rises over the 30th anniversary of the deadly war between Britain and Argentina over the Falkland Islands, the Argentine government has named the upcoming football season in honor a naval ship sunk by British torpedoes in the conflict.

The season, which begins Friday, will be the known as the first division "Crucero General Belgrano," or Cruiser General Belgrano in English.

Argentina lost 649 servicemen in the war, 323 of whom were crew members on the Belgrano.

The Argentine government owns the rights to Argentine first-division matches and shows all the games on free-to-air television.

Advertising time during the matches is often used to promote the accomplishments of the Argentine government, which says the islands it calls "Las Islas Malvinas" belong to Argentina.

The 30th anniversary of the start of the 10-week war is April 2.

The Argentine government was angered by the arrival in the Falklands last week of Prince William, second in line to the British throne. The prince, known in the British defense forces as Flight Lt. Wales, has been deployed to the islands for six weeks as a search and rescue pilot. The British government says it's a routine deployment. Argentina has called it provocative.