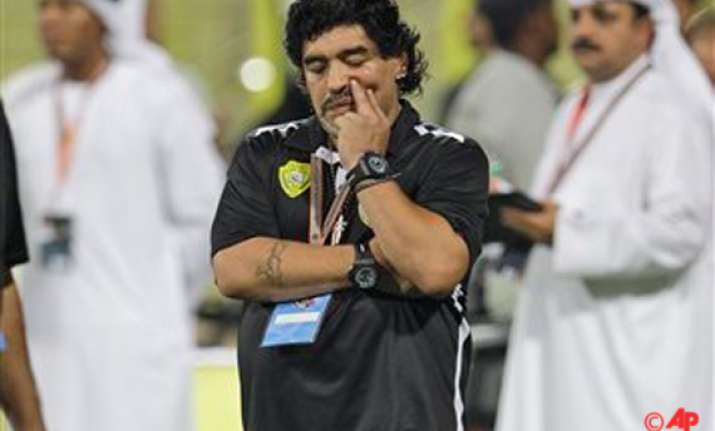 DUBAI, JUN 17:
The board of Al Wasl, the Dubai-based club coached by Diego Maradona, has resigned following the team's dismal GCC Champions League final loss, raising doubts about the Argentine legend's future.
Al Wasl confirmed Sunday that the board had resigned on Thursday. The board was led by Marwan bin Bayat, who signed Maradona to a two-year deal in May.
The resignation has sparked reports in local media that Maradona has been sacked. But the club on its Twitter feed has said he is still the coach.
Maradona, on vacation in his native Argentina, endured a dismal season with Al Wasl, finishing eighth in the 12-team league. Al Wasl had hoped to salvage the season by winning the GCC final but lost on penalties to Bahrain's Al Muharraq in a match marred by two of its players getting sent off