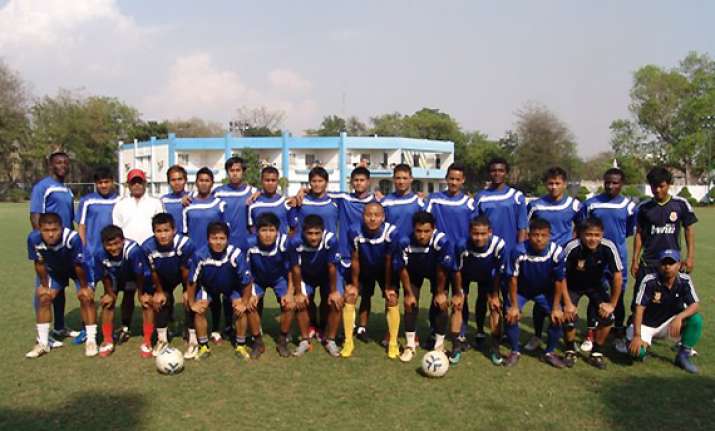 Shillong, Dec 10: Ar Hima Football Club (AHFC) of Meghalaya defeated Tata Football Academy (TFA), Jharkhand 1-0 in a quarter-final league match of the ongoing 22nd All India Meghalaya Invitation Football Tournament held at Polo Ground here today.

In a well contested game, TFA were under constant pressure. The sporadic raids by TFA on the opposition defence were foiled by the home team.

The winner was scored by its forward Badmus Babatunde in the 22nd minute of the game, when TFA goalkeeper Belal Khan failed to read an overhead lob that went in.

TFA made several attempts, but failed to convert even a single chance.