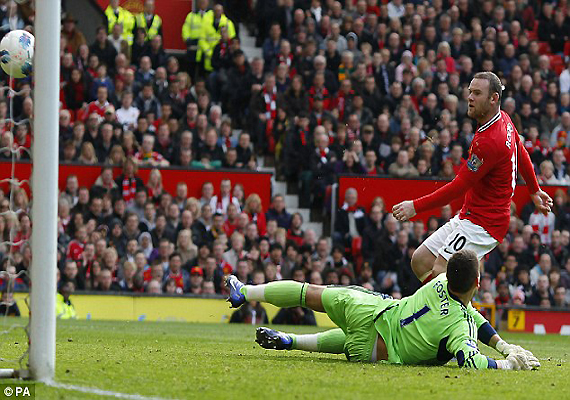 London, Mar 11: Wayne Rooney's double swept Manchester United to the top of the Barclays Premier League for the first time this year as West Brom were brushed aside at Old Trafford.

Rooney took his season tally to 26 with a goal either side of the interval as United took advantage of Manchester City's shock defeat at Swansea to assume that familiar position at the head of affairs on the title run-in.

And with United at relegation-haunted Wolves next Sunday, City could find themselves four points adrift before they take to the field again, against resurgent Chelsea, at the Etihad Stadium on March 21.

That it could turn out to be such a pivotal day should not come as a surprise.

Since United won at Tottenham a week ago, the battle to be champions has been condensed into who wins the derby on April 30, with the eight games in between largely an irrelevance.