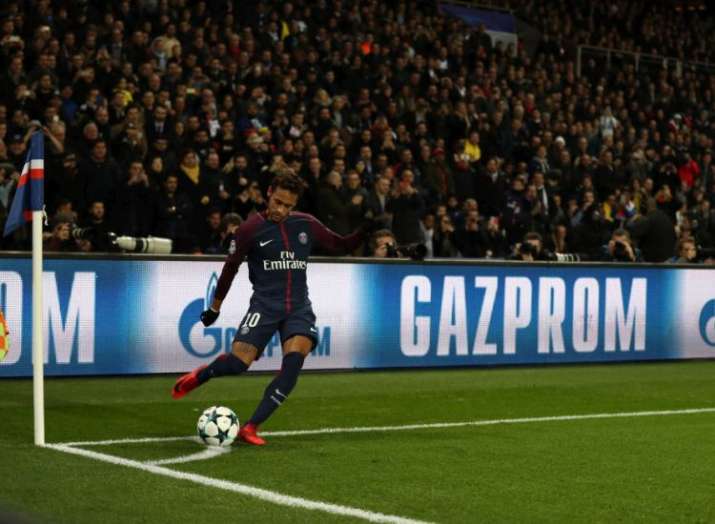 Europe boasts of the richest clubs and leagues and 2017 saw key players being transferred for record fees over 200 million Euros. If you thought that Paul Pogba's deal back to Manchester United for 89 Million was outrageous, a few players have broken the record or are about to. Europe giants may have splurged a bit more than the players actually deserve, but some players have actually paid off for their respective clubs. PSG has been in the UEFA limelight for a number of reasons and the first one is their financial fair play. Jose Mourinho's tactics brought in two players, out of which one has been decisive and one maybe overpriced and overrated. 
Here are a few players who may be worth their gold.
Neymar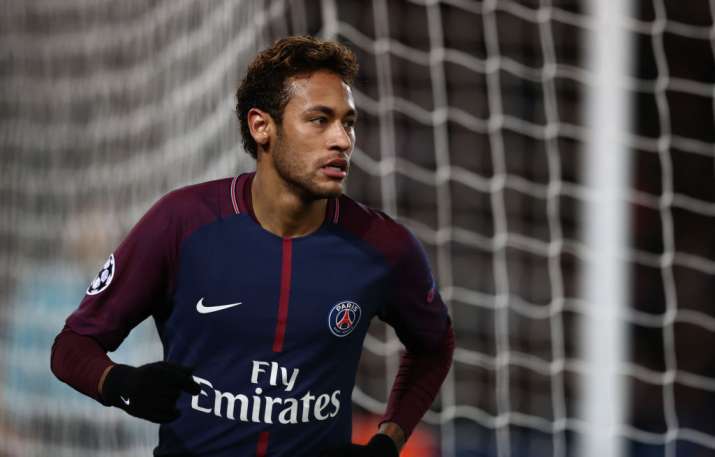 The perfect heir to Lionel Messi decided to leave the Camp Nou for a world record transfer fee of 222 Million Euros on a move to French giants PSG. Needless to say, he left Barcelona battered when he left and they lost the Spanish Cup to Real Madrid. From there on the Catalan giants have bounced back whereas Neymar has progressed at the Parc de Princes alongside his countrymen of Dani Alves, Thiago Silva, Marquinhos and Lucas Moura. Teaming up with striker Edison Cavani, who has been a  man on a mission and the young teenage sensation of Kylian Mbappe, the Brazilian striker has been on a roll so far with his goals, assists and playmaking skills for the club. Despite the troubles he has been facing regarding his role and the 'dramas' he is into, Neymar has settled quite well.
Kylian Mbappe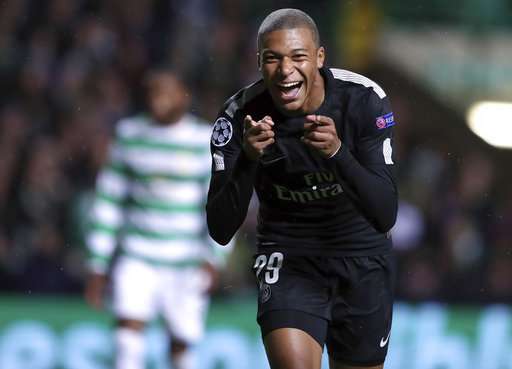 The young French teenage sensation, 18-year-old Kylian Mbappe has made a name that is echoed in the names of the giants of Europe. He played an instrumental role in helping Monaco win the Ligue 1 cup last season. But boy oh boy, Mbappe has all the making of a perfect footballer and especially being guided and coached by Neymar and Cavani. He is currently on loan from Monaco but will become a permanent part of Paris Saint Germain in the next season for a fee of 180 Million Euros. Mbappe has scored 38 goals in 2017 and was awarded the Golden Boy of the year, defeating Barcelona's Ousmane Dembele and Manchester United's Marcus Rashford in a lineup. It was the 18-year-old, who would have bagged the French Player of the Year but it was Chelsea's N'Golo Kante. Mbappe is more than thrilled to be a part of PSG who would face one of their biggest challenges this year, is taking on the defending champions Real Madrid in the round of 16 of the UEFA Champions League.
Mohammad Salah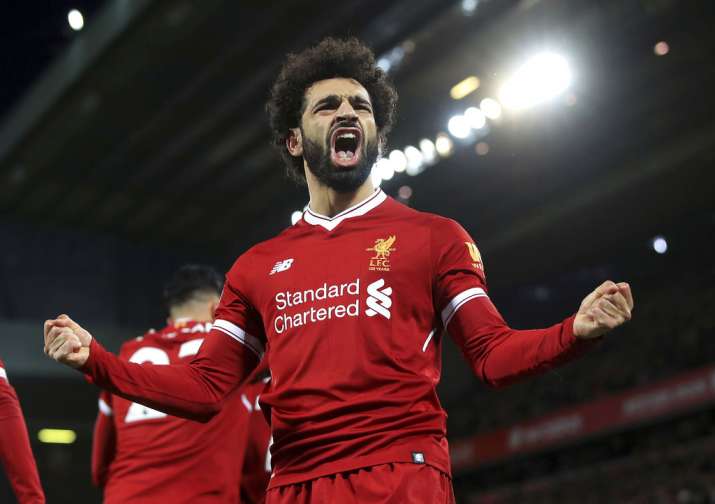 One of the most underrated players in football, a Chelsea reject and was sent on loan to Florentina, signed a contract that didn't work out and later on moved to AS Roma, where the Egyptian somehow managed to showcase his hidden talents. Watching this, Jurgen Klopp purchased the winger for 40 Million Euros. Well, that may be a lot of his worth but he has been on a rollercoaster ride ever since then. The Egyptian has burst into superspeed to score 15 goals this season. Mohammad Salah is the name that is sung in Merseyside as he has helped Liverpool rout clubs in their way. Be it the Premier League or the UEFA Champions League, he alongside Sadio Mane, Roberto Firminho and Philippe Coutinho, 'the FAB FOUR' have literally destroyed a few clubs in their way. Salah has attracted so much attention that Zinedine Zidane has asked for the winger to join the Los Blancos with Bale and Ronaldo's uncertainty at the Santiago Bernabeu.
Romelu Lukaku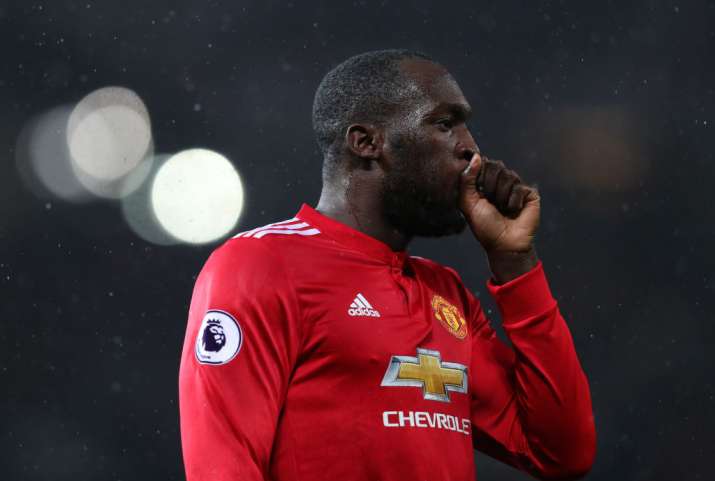 Lukaku was highly speculated to make a glorious return to Chelsea, but only for him to join his former manager Jose Mourinho at Manchester United. Lukaku was brought for 75 Million pounds as the star striker, replacing Zlatan Ibrahimovic at Old Trafford. The Belgian striker showed promise at the start of the season alongside his pal Paul Pogba. In recent times, he has been criticised for his performances and recently ended his goal drought but has seemed to have lost his rhythm at times. Lukaku has a lot of potential and will be an assent for an under-fire Mourinho, who has lost one and drawn two matches in recent times. Their loss to Bristol City was a big upset, after which they will aim to bounce back soon.
Alvaro Morata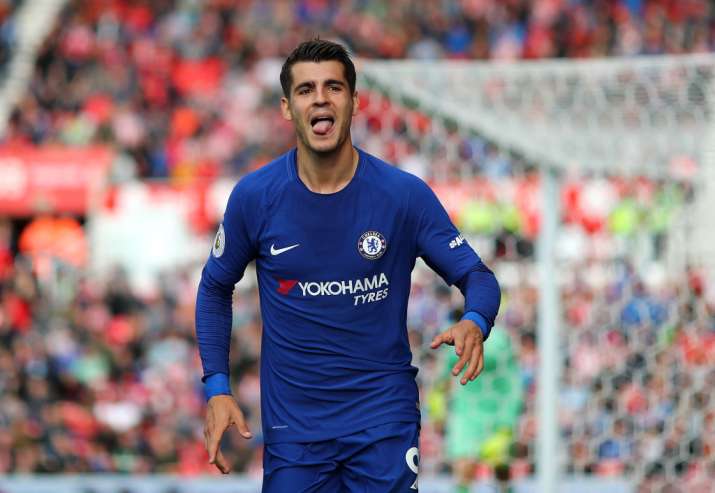 Belgian striker Romelu Lukaku made a move to Manchester United, leaving Chelsea high and dry as their search for a striker continued. Well, they did somehow and brought in their club transfer by luring in striker Alvaro Morata from Real Madrid. After a spat between Antonio Conte and Diego Costa, the latter left the club. Morata was promised a starting position that was tough at the Santiago Bernabeu. Morata was brought in for 80 Million and has proved his worth at Stamford Bridge. He is the only player in the Premier League of 2017 to score most of his goals with headers. Lethal in the air, Morata has played a vital role in the London club's success this season.